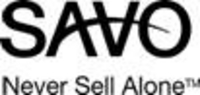 Despite the constant news of reduced spending in today's economy, we are continuing to see more people turning to and investing in Sales Enablement
Chicago, IL (Vocus) October 20, 2009
SAVO, the leading provider of on-demand Sales Enablement solutions, has continued its year of strong growth into the third quarter of 2009. In Q3 alone, SAVO's customer portfolio grew by 15 customers. These companies will join the over 200,000 global sales and marketing professionals already utilizing the SAVO platform to enhance sales conversations worldwide.
"Despite the constant news of reduced spending in today's economy, we are continuing to see more people turning to and investing in Sales Enablement," said John Aiello, SAVO co-founder and CEO. "As this past quarter and our numbers year-to-date show, industry leaders know that the time to act is now to ensure their sales people are best equipped in the field."
A sample of new customers includes Burg Translations, Cybersource Corporation, Internap Network Services, Gaymar Industries, Hospira, NxStage Medical, PRIMEDIA, and Syntel.
About SAVO
http://www.savogroup.com
SAVO is the industry's leading provider of sales enablement solutions, which maximize a sales organization's ability to communicate value and differentiation in clear, consistent, and compelling ways. SAVO's award-winning, on demand application combines proven sales and marketing best practices to address all aspects of the sales enablement challenge - spanning people, process, content, and technology. SAVO's on-demand application and services have been developed and refined through long-standing relationships with companies such as Morgan Stanley, CareerBuilder.com, Walt Disney, ADP, Staples, Unum and GE Healthcare. The combination of real-world client experience, an innovative consulting approach and award-winning technology uniquely positions SAVO to deliver practical solutions to enable the entire sales organization.
Contact:
Phil Corbett
312.506.1926
###