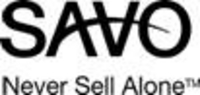 SAVO has continued to see double digit growth each year since we launched in 1999
Chicago (Vocus) August 4, 2009
SAVO, the leading provider of on-demand Sales Enablement solutions, announced a new addition to its executive ranks. Scott W. Rudy III, formerly a Vice President of Sales at Salesforce.com, joins SAVO as its new Chief Sales Officer.
Rudy will be charged with helping to chart the company in SAVO's next phase of rapid growth. "SAVO has continued to see double digit growth each year since we launched in 1999," said John Aiello, SAVO's Chief Executive Officer. "Given our rapid growth, we need to continue to add the brightest minds in the industry to our team, Scott Rudy is one of those people."
In his 25 year career the former Green Beret Captain has served in a leadership role for multiple leading technology companies. In addition to his position at Salesforce.com, Rudy served in a similar role at SAP America. Rudy was also Vice President of Worldwide Sales for think3 and spent 10 years in leadership positions at Parametric Technology (PTC) including Senior Vice President of Americas.
"I'm honored to be joining the SAVO team. This company has emerged as a thought leader in the realm of Sales Enablement by transforming the way organizations collaborate and share knowledge, I look forward to contributing to the success of SAVO and our valued customers," Rudy said.
Rudy received his Bachelor of Science degree in computer science, with a minor in math from Indiana University PA and simultaneously was awarded a commission as a 2nd Lieutenant in the US Army and recognized as a Distinguished Military Graduate. He also obtained a Master of Science degree in computer science from The Johns Hopkins University.
Active in his local community, Mr. Rudy is involved as a leader with his local church. He is a Board Member at Xavier University, as well as a mentor for students, and he volunteers alongside his family at Bethany House, a Cincinnati-area shelter for abused and unwed mothers and their children. He also serves as a precinct judge for the Cincinnati Board of Elections where he supervises the election process and the running of a precinct in primary and general elections.
About SAVO
http://www.savogroup.com
SAVO is the industry's leading provider of sales enablement solutions, which maximize a sales organization's ability to communicate value and differentiation in clear, consistent, and compelling ways. SAVO's award-winning, on demand application combines proven sales and marketing best practices to address all aspects of the sales enablement challenge - spanning people, process, content, and technology. SAVO's on-demand application and services have been developed and refined through long-standing relationships with companies such as Morgan Stanley, CareerBuilder.com, Walt Disney, ADP, Staples, Unum and GE Healthcare. The combination of real-world client experience, an innovative consulting approach and award-winning technology uniquely positions SAVO to deliver practical solutions to enable the entire sales organization.
Phil Corbett
312.506.1926
###