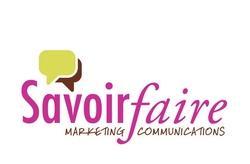 Traditional methods of marketing and public relations aren't enough anymore
Manchester, NH (Vocus) September 2, 2009
Savoir Faire Marketing/Communications, a New Hampshire-based marketing agency is immensely proud to announce that it is celebrating its second anniversary today.
Savoir Faire helps small- and medium-sized businesses identify compelling stories and deliver them to the audiences that count most toward your success. The company works with clients to identify achievable goals that directly address business challenges and outline the practical steps it will take to attain them.
"Traditional methods of marketing and public relations aren't enough anymore," said Stephanie McLaughlin, Principal of Savoir Faire. "The landscape is changing so quickly that you must be a student of social media and other emerging technologies to remain successful."
In the United States, the second anniversary is traditionally represented by a gift of cotton.
Grown in a raw form known as a boll, cotton is a natural fiber that is spun into yarn or thread to make a natural breathable textile that can be used in many applications. Similarly, Savoir Faire takes the raw elements of its clients businesses and weaves them into stories that are communicated in many ways to the audiences that need to hear them, whether that be customers, prospects, the media, the local or regional business community or online communities.
In honor of its second anniversary, Savoir Faire is offering companies in New England a free, no-obligation, communications audit. During the one-hour consultation, the company will answer your questions about marketing communications, review and assess your current communications activities and their effectiveness, and work with you to determine which marketing communications activities would be most effective for helping you reach your business goals. To take advantage of this offer, call 617.899.2856, speak with Stephanie McLaughlin and mention the Cotton Anniversary promotion.
About Savoir Faire
Savoir Faire Marketing/Communications works with many different types of clients to solve a wide variety of business challenges. In today's market, there is no one answer to any challenge. SFMC brings the flexibility and adaptability to create and execute marketing communications plans that work for you. For more about Savoir Faire, visit http://www.savoirfaire-us.com, follow us on Twitter at http://www.twitter.com/stephmcl, or become a fan on facebook at http://bit.ly/pp8d4.
Contact:
Stephanie McLaughlin
stephanie (at) savoirfaire-us (dot) com
617-899-2856
###