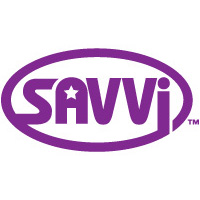 "We're thrilled to give Warner Brothers fans the opportunity to interact with their favorite characters in a new way," said Heather Nathanson, VP Marketing & Product Development, SAVVi
Tucson, AZ (PRWEB) February 21, 2012
SAVVi (http://www.savvistuff.com) is pleased to announce a partnership with Warner Brothers for the release of licensed temporary tattoos and other novelty printed products.
The Warner Brothers product offering includes Scooby-Doo, Batman, Justice League, Looney Tunes, Superman, Wonder Woman, ThunderCats and The Hobbit. In addition to its popular temporary tattoos, SAVVi will release Warner Brothers Premium Stickers, Magic Paint, and ColorUps items.
"Warner Brothers is a giant in the entertainment industry, and their characters from Scooby-Doo to Tweety Bird to Batman are loved by children and parents around the world. SAVVi is excited to work with Warner Brothers to release tattoos and other fun products that capture the spirit of Warner Brothers' most-admired characters," said Heather Nathanson, VP Marketing & Product Development, SAVVi. We're thrilled to give Warner Brothers fans the opportunity to interact with their favorite characters in a new way.
Warner Brothers is the latest license to join the SAVVi portfolio. SAVVi has successfully introduced Disney, Marvel, Sanrio (Hello Kitty), and Pillow Pets licensed products. Some of the most popular SAVVi licensed products include Disney/Pixar Cars, Disney Princesses, Marvel Heroes, and Hello Kitty.
SAVVi licensed products can be found at most major national retailers. Walmart, Toys R Us, Walgreen's, Rite Aid, Dollar General, Michael's, CVS, Claire's, Party City, Kmart and Spencer's Gifts all feature SAVVi temporary tattoos.
About SAVVi
SAVVi is a premier US manufacturer of printed novelty products. SAVVi products are sold internationally at major discount retail, grocery, craft supply and toy stores. In addition to being the world's largest manufacturer of temporary tattoos, SAVVi also produces a wide variety of craft and children's activity products. SAVVi designs and manufactures all products in the USA at its Tucson, Arizona headquarters. Products are non-toxic, hypoallergenic, use FDA certified colorants and comply with CSPC and ASTM requirements. All products exceed US, Canadian and EU safety standards. More information is available at SAVVi (http://www.savvistuff.com).
###