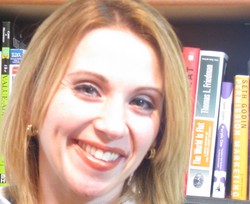 The new social media professionals must know their audience to create value.
Wayne, NJ (PRWEB) June 21, 2010
Vickie Smith-Siculiano, social media strategist and founder of Say WOW Marketing of Wayne, NJ, recently took part in a panel discussion on new jobs in social media during a conference hosted by Columbia University. The conference, Transforming Media Professions: Media Management Practice in the Age of Disruption, discussed and highlighted key questions and topics related to social media and its ever changing impact on businesses and organizations.
"To be successful, the new social media professionals should have Internet marketing savvy and must know their audience in order to create value," Smith-Siculiano says. "I am pleased to have taken part in this important conference and to share my insight regarding the field of social media."
As an Internet marketing consultant and social media strategist, Smith-Siculiano helps companies and individuals use social media to build brands on Facebook, Twitter, LinkedIn, YouTube, Flickr, blogging platforms and more. In doing so, she manages multiple Facebook fan pages and client campaigns and regularly produces multi-media content. In fact, Smith-Siculiano's social media expertise led to her participation in the Transforming Media Professions event: conference organizers found Vickie Smith-Siculiano on LinkedIn.
Smith-Siculiano's expertise in SEO and social media led her to take part in a panel discussion on new careers in social media titled New Jobs on the Rise: Social Media Professionals. During this discussion, an interested audience of students, journalists and marketing specialists raised questions about the future of traditional media versus new media careers.
For more information about Vickie Smith-Siculiano or her professional services in Internet marketing and social media strategies, visit http://www.SayWOWMarketing.com.
Contact:
Vickie Smith-Siculiano, PMP
Internet Marketing Consultant, Social Media Strategist
917-846-6644
Facebook Fan Page
Twitter: @Vickie_Smith
# # #