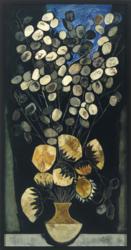 Tustin, CA (PRWEB) September 25, 2012
Sayago & Pardon is proud to announce LA to LA, the first public exhibition of its collection. LA to LA will be on view at the LA Artcore Brewery Annex in Los Angeles, California, October 5 - 28.
The exhibition is open to the public during gallery hours, Thursday through Sunday, noon - 4 p.m. The LA Artcore Brewery Annex is located at 650 South Avenue 21, Los Angeles, CA 90031.
The opening reception will take place on October 14 from 1 - 3 p.m.
The exhibition showcases a comprehensive selection of works from the Sayago & Pardon collection including works by David Alfaro Siqueiros, Roberto Matta, Oswaldo Guayasamín, Esterio Segura, Aníbal Catalan, and Marco Maggi. Curated by Cecilia Fajardo-Hill, Idurre Alonso, and Selene Preciado, curators at the Museum of Latin American Art in Long Beach, CA, the works are organized into four subcategories: Modern Masters, Contemporary Masters, Abstraction, and Pop, to reflect the themes, strengths, and broad nature of the collection. This exhibition offers a unique opportunity to view highlights of this important Modern and Contemporary Latin American art collection from Southern California.
The Sayago & Pardon collection is comprised of modern and contemporary Latin American art with over 500 works representing nearly all countries in Latin America and more than 140 of their artists. Encompassing painting, drawing, photography, and sculpture, the collection provides a unique look at Latin American art through the eyes of the organization's founders. The collection is filled with dynamic works that highlight creativity through the juxtaposition of masters alongside emerging artists. From figurative works to the abstract, the Sayago & Pardon collection explores all genres of art to showcase the diversity of Latin America.
For more information please contact Gregory Attaway at greg (at) sayagopardon (dot) com, 714.426.4504, or visit the Sayago & Pardon website at http://www.sayagopardon.com.