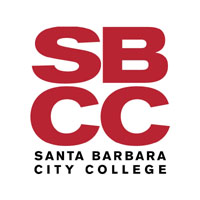 We are so excited to open this opportunity up to motivated students from all over with online courses, because this can only enrich the quality of discussion and student input.
Santa, Barbara, CA (PRWEB) April 23, 2013
Many generations of Santa Barbara City College marketing graduates can attest to the usefulness of the skills they learn. Starting next year, students from all over the world have the opportunity to learn marketing and international business at this award-winning institution — without having to leave home or take a hiatus from work.
From the spring semester of the 2013–14 school year, students pursuing a state-accredited certification in Marketing or International Business have the option to complete courses in a 100 percent online format. Upon completion of the program, students are prepared to seek careers in advertising, marketing, international marketing, retail sales, and wholesaling.
This year's SBCC Marketing 101 students have been working with actual local businesses on their marketing plans, and they present the results of these collaborations on May 10. Prospective students and community members are encouraged to attend the presentations, which will take place from 9 to 11 a.m. in SBCC room A160. Marketing instructors from the certificate program will be on hand to answer questions. Attendees are requested to visit http://on.fb.me/12FBPe6 and register.
"This is an excellent demonstration of the value of an SBCC business education," said Professor and department Chair Julie Ann Brown. "These students have done outstanding work and made a real contribution to the local business community. They're graduating from the program with proven, practical experience. We are so excited to open this opportunity up to motivated students from all over with online courses, because this can only enrich the quality of discussion and student input."
The program outline for the certificate of achievement in marketing is available at http://www.sbcc.cc.ca.us/apply/files/cert/mkt.pdf. Registration opens soon for the fall 2013 semester. Those interested can visit http://www.sbcc.cc.ca.us/apply to find out how to enroll for this fall.
During the certificate programs, students learn to conceptualize, plan, and develop products and services. They execute studies of packaging, distribution, government regulation, and other topics.
For students interested in starting one of these certificate programs before the spring, SBCC is offering a "quick-start program" in fall 2013 to transition interested students into the fully online program. Students can complete three core courses toward their certificate by attending class only one day a week, Friday. After winter break, they can choose to return to campus or continue with the rest of the program entirely online at their own pace.
The quick-start program, to take place on Fridays, will offer the following classes*:

Introduction to marketing (MKTG 101)
Marketing communications (MKTG 203)
Consumer selling strategies (MKTG 205)
International marketing (MKTG 209)
International human resource management (IBUS 201)
International business law (IBUS 211)
These classes are also open to traditional students and students not completing certificate programs. Other marketing and international business courses are also to be offered throughout the week including elective courses such as Internet and Mobile Marketing (MKTG 165) and Gender Issues and Marketing (MKTG 215).
Schedule is subject to change based on enrollment
About Santa Barbara City College:
Founded in 1909, Santa Barbara City College currently serves more than 20,000 credit and 13,000 non-credit students annually. In 2013, SBCC was named national co-winner of the prestigious Aspen Institute Prize for Community College Excellence. The college was recognized for its quality and focus in four areas: facilitating underrepresented and minority student success, student learning outcomes, degree completion and transfer rates, and labor market success in securing good jobs after college.
# # #