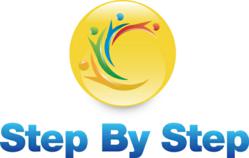 The signing of the bill by the governor is more than just something to celebrate; it's a major step forward for individuals that have been too long underserved."
Columbus, Ohio (PRWEB) January 31, 2013
Step By Step, Inc., a highly regarded nonprofit autism treatment center serving children, adolescents and adults with developmental disabilities, announced today its support of the passing and signing of recent legislation bringing autism reform to the state of Ohio. The signing of this bill, which Step By Step provided testimony in support of, means families and individuals affected by autism throughout Ohio will now be eligible for coverage of costs associated with autism-related therapies. The central-Ohio based organization continues its active efforts to see autism reform take effect throughout the country, so that individuals affected by autism receive fair and adequate coverage of proper treatment.
Step By Step was asked to provide testimony late last year in support of House Bill 8. Founder and executive director, Michele LaMarche, BCBA, welcomed the opportunity to contribute to the conversation that would ultimately result in the addition of autism benefits in the state's new healthcare exchange beginning in 2014.
The successful outcome of the new legislation will result in insurance companies providing coverage of autism treatment for 20 hours of ABA weekly, 20 visits per year for speech and language therapy, 20 visits per year for occupational therapy and 30 visits per year for mental/behavioral health outpatient services performed by a licensed psychologist, psychiatrist or physician.
Required as part of the federal affordable care act, the state healthcare exchanges will serve as online markets for individuals and small businesses to obtain insurance. The exchanges are required to include 10 "essential health benefits," including coverage of behavioral health treatment, such as ABA.
According to LaMarche, the newly passed law will have a multi-fold impact on Ohio communities including, but not limited, to the following:

It allows children and adolescents with autism access to evidence-based treatment with proven, successful outcomes.
It increases the likelihood of mainstreaming for individuals with autism.
It provides employable, participating citizens in the future.
It provides support and training to families in need.
It allows many parents to return to work.
It decreases the lifetime cost of treatment for each individual with autism
It increases their quality of life as well as those caring for them.
"Prior to the signing of the legislation by Ohio Governor John Kasich, autism was the only catastrophic medical condition not covered even though 32 other states had already enacted autism insurance reform laws," said LaMarche. "Of those, each requires coverage for ABA, and now so does Ohio. The signing of the bill by the governor is more than just something to celebrate; it's a major step forward for individuals that have been too long underserved."
In addition to the now 33 states providing coverage of autism, civilian employees of the federal government now have coverage for ABA through the Federal Employees Health Benefits Program; families of active and recently added inactive military personnel have access to ABA treatment through the government insurance benefits program, TRICARE; and 25 Ohio employers have already opted to provide coverage for autism treatment under their self-insured health plans.
Step By Step serves children, teens and adults throughout the greater Columbus, Ohio, metro area. For more information about Step By Step, call 614-436-7837 or visit http://www.stepbystepacademy.org.
About Step By Step, Inc.
Step By Step (SBSA) is a private, nonprofit treatment center for individuals with autism spectrum disorder (ASD). Using its continuum of care model, it offers a range of services, including center-based programs, direct services for the community and partnerships with local school districts, designed to diagnose the nature and extent of the condition and provide the appropriate treatment and environment across the spectrum for children, adolescents and young adults. SBSA employs the evidence based methods of Applied Behavior Analysis (ABA) and incorporates the use of technology-based systems and training throughout its best practices treatment model to bring individuals with autism to their highest potential. In addition, SBSA serves as a research, development and testing site for the adaptation of mobile devices as teaching tools. In 2011, SBSA was chosen as a winner of the Groundwork Group's Non-Profit CreativITy awards for its excellence in using information technology to carry out its mission. Follow Step By Step on Facebook, http://www.facebook.com/stepbystepacademy, and Twitter, https://twitter.com/SBSA_Ohio.
###