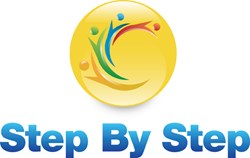 We're proud to be part of a successful program that's helping educate and prepare future healthcare leaders who will one day serve special needs individuals in our communities.
Worthington, Ohio (PRWEB) February 07, 2013
Most people agree that there is nothing like receiving real world education to help one see the impact that positive experiences and tested clinical practices can have on the lives of those affected by autism and other developmental disabilities. Step By Step, Inc. a highly regarded nonprofit autism treatment center serving children, adolescents and adults with developmental disabilities, announced today the success of its first partnership with a local high school internship program for students considering a career in special education. One student recently took part in this beta program consisting of a six-week internship program at Step By Step with personal mentoring sessions by Step By Step's founder and executive director, Michele LaMarche, BCBA, and highly qualified clinical staff.
Throughout the program, LaMarche and Step By Step's clinical staff offered information and guidance on intensive behavioral intervention and the methods of applied behavior analysis (ABA). What sets this program apart from other similar internship programs is that high school students are able to participate in it. Typically, individuals under the age of 18 are not given the opportunity to work with people who have developmental disabilities such as autism.
"Through this program, young students will be able to learn from first-hand experience about the skills required to educate and treat individuals with developmental disabilities." said LaMarche. "They will be better able to decide at a much younger age about a career in mental health and whether they would like to dedicate their lives to helping and educating others."
The internships are offered through the Young Professionals' Academy, of Dublin City Schools, for college-bound juniors and seniors from the Dublin Coffman, Dublin Jerome and Dublin Scioto High Schools. The program was designed to enable students to explore careers, develop leadership skills and learn state-of-the-art technology through authentic hands-on learning experiences with professionals in Columbus-area hospitals, laboratories, businesses, nonprofit agencies and schools.
Students must apply to the program, successfully participate in an interview and demonstrate excellent grades and attendance to be accepted into the program.
The students serve as non-paid interns for approximately six weeks, eight to 10 hours per week. These placements allow students to gain an understanding of the necessary skills, required education, work environment and responsibilities that comprise these careers. While at a site, the student typically experiences a plethora of job activities in various departments, often working with several different staff members.
Throughout the program at Step By Step, the students are able to connect with LaMarche and other clinical staff, who mentor and guide them as they learn first-hand about filling the educational needs of those affected by autism and other developmental disabilities.
Components of internship include:

Observing therapy practices with individuals of all different ages
Observing different intervention strategies in dealing with problem behavior
Teaching lessons on motor skills
Observing principles of reinforcement and data collection
Providing peer support to adolescent consumers through recreation and social interactions
Learning the basics of ABA programming using "Train-to-Code" software, a highly sophisticated program designed to teach by incorporating a main principle of ABA, errorless learning
At the end of the program, students provide a demonstration of learning, which is a 10- to 12-minute presentation to report on what they learned from the internship.
"We're proud to be part of a successful program that's helping educate and prepare future healthcare leaders who will one day serve special needs individuals in our communities," said LaMarche.
Step By Step serves children, teens and adults throughout the greater Columbus, Ohio, metro area. For more information about Step By Step, call 614-436-7837 or visit http://www.stepbystepacademy.org.
To learn more about the internship program, visit http://www.dublinschools.net/ypaletterofintroduction.aspx
About Step By Step, Inc.
Step By Step (SBSA) is a private, nonprofit treatment center for individuals with autism spectrum disorder (ASD). Using its continuum of care model, it offers a range of services, including center-based programs, direct services for the community and partnerships with local school districts, designed to diagnose the nature and extent of the condition and provide the appropriate treatment and environment across the spectrum for children, adolescents and young adults. SBSA employs the evidence based methods of Applied Behavior Analysis (ABA) and incorporates the use of technology-based systems and training throughout its best practices treatment model to bring individuals with autism to their highest potential. In addition, SBSA serves as a research, development and testing site for the adaptation of mobile devices as teaching tools. In 2011, SBSA was chosen as a winner of the Groundwork Group's Non-Profit CreativITy awards for its excellence in using information technology to carry out its mission. Follow Step By Step on Facebook, http://www.facebook.com/stepbystepacademy, and Twitter, https://twitter.com/SBSA_Ohio.
###