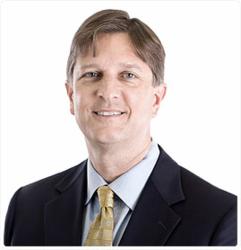 If a motorcyclist is hurt in an accident that was not their fault, they have the same right as other drivers to hold those who are responsible for their injuries accountable.
North Charleston, S.C. (PRWEB) May 23, 2013
Charleston motorcycle accident attorney Ken Harrell urged South Carolina organizations, businesses and individuals to observe Motorcycle Safety Awareness Month this May by remembering that they share the road with motorcyclists and that they need to be extra alert when motorcycles are nearby.
"As summer comes to South Carolina, more motorcyclists take to the roads and the Myrtle Beach and Charleston areas host several events that attract bikers," said Harrell, managing partner at Joye Law Firm, which has offices in Charleston, Myrtle Beach and Clinton.
"With May being motorcycle Safety Awareness Month, it's a good time to remind drivers of cars and trucks that they need to keep their eyes open for motorcycles and treat motorcyclists with courtesy, caution and respect," he said.
Harrell said the National Highway Traffic Safety Administration (NHTSA) promotes Motorcycle Safety Awareness Month each May as a national initiative to remind motorcyclists and drivers of other vehicles to share the road. Its website offers several downloadable posters, fact sheets and other media that can be used to spread the word.
Harrell said the most startling statistic in the NHTSA's Motorcycle Safety Awareness Month fact sheet is that the 4,612 motorcyclist fatalities in 2011 accounted for 14 percent of total traffic fatalities for the year. The 2011 figure was an increase from 2010, which picks up the overall upward trend over the last 14 years after a one-year decline in 2009, when 4,469 motorcyclists were killed.
Joye Law Firm investigates motorcycle accidents in South Carolina in the preparation of personal injury and wrongful death lawsuits on behalf of injured motorcyclists and their families.
"Motorcycles make up about 3 percent of vehicles on the road," Harrell said. "There is a problem when so few motorcycles account for that large of a percentage of all motor vehicle accidents."
Motorcyclists are over 30 times more likely than passenger car occupants to die in an accident and five times more likely to be injured, according to NHTSA. In 2011, 49 percent of fatal motorcycle accidents in traffic involved collisions with other motor vehicles.
There were 123 motorcycle fatalities in South Carolina in 2011, up from 101 in 2010, according to the most recent data from NHTSA.
"Wearing a helmet is the best step motorcycle riders can take to protect themselves in case they are in an accident," Harrell said. "But every motorist needs to be aware that motorcyclists share the road with them, and drivers of other vehicles need to take steps to avoid causing accidents with motorcycles in the first place."
Harrell said one important way to encourage drivers to share the road with motorcyclists is to hold negligent drivers responsible when they cause accidents with motorcycles. Anyone hurt in a motorcycle accident in South Carolina should consult with an experienced personal injury attorney such as those at the Joye Law Firm, he said
"If a motorcyclist is hurt in an accident that was not their fault, they have the same right as other drivers to hold those who are responsible for their injuries accountable," Harrell said.
"A valid legal claim for compensation after a motorcyclist suffers personal injuries in an accident not only helps the injured rider financially, but it sends a message that other drivers' negligence and recklessness will not be tolerated when it harms motorcycle riders."
About Joye Law Firm
Since 1968, Joye Law Firm has been fighting to help people throughout South Carolina with their legal challenges in a broad range of practice areas, including motorcycle accidents, car accidents, birth injury, brain injury, defective products, drug injury, nursing home abuse, Social Security disability, spinal cord injury, truck accidents, workers' compensation and wrongful death. The South Carolina law firm has offices in Charleston, Myrtle Beach and Clinton, but assists clients throughout the state. The firm's Charleston-area office is located at Northgate Office Building, 5861 Rivers Avenue, North Charleston, SC 29406 (local phone (843) 554-3100). Its Myrtle Beach office is located at 8703 Highway 17 Bypass, Unit H, Myrtle Beach, SC 29575. The Clinton office is located at 509 North Broad Street, Clinton, SC 29325. Contact Joye Law Firm by calling (888) 324-3100 or filling out its online contact form.