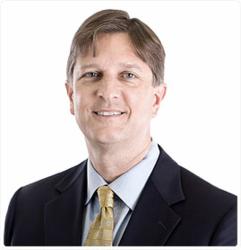 Car crashes and injuries that are caused by drowsy driving are totally avoidable. It's up to drivers to act responsibly.
North Charleston, S.C. (PRWEB) November 08, 2011
Charleston car accident attorney Ken Harrell said today that Drowsy Driving Prevention Week, which runs through November 12, is a good time for drivers to become more conscious about when and how they operate a motor vehicle.
"We urge drivers everywhere to pay attention to what their bodies are telling them and to avoid driving when they are drowsy," said Harrell, managing partner at Joye Law Firm, whose South Carolina auto accident attorneys serve clients from their offices in North Charleston and Myrtle Beach.
"Car crashes and injuries that are caused by drowsy driving are totally avoidable," Harrell said. "It's up to drivers to act responsibly."
Drowsy Driving Prevention Week is a National Sleep Foundation public awareness campaign to educate drivers about sleep safety.
The National Highway Traffic Safety Administration estimates that drowsy driving results in 1,550 deaths, 71,000 injuries and more than 100,000 accidents each year. About 57 percent of drowsy driving crashes involve the driver drifting into other lanes or even off the road, according to the AAA Foundation for Traffic Safety.
Harrell said car wrecks attributed to fatigue can result in personal injury or wrongful death lawsuits based on reckless driving.
"Certainly, continuing to drive when your sleepiness has diminished your abilities is a negligent, reckless act," Harrell said.
"Those injured by the negligence of a drowsy driver, or the loved ones of someone killed in a fatal drowsy driving accident have a right to seek and recover compensation for losses due to medical expenses, property damage, time away from work and other pain and suffering."
Since its founding in 1968, the Joye Law Firm has recovered millions of in personal injury awards and settlements for auto accident victims throughout South Carolina.
It's important for anyone injured in a car wreck to seek legal consultation from an experienced automotive accident attorney, Harrell said.
Drivers, on the other hand, can learn to avoid operating their vehicles when they are sleepy, he said.
Harrell offered several tips from the National Sleep Foundation.
Warning signs that a driver should get off the road include:

Difficulty focusing, frequent blinking and/or heavy eyelids.
Drifting from your lane, swerving, tailgating and/or hitting rumble strips.
Yawning repeatedly or having trouble holding your head up.
Feeling restless, irritable or aggressive.
To avoid an accident caused by drowsy driving:
Get adequate sleep (seven to nine hours) the night before you hit the road.
Avoid driving alone for long distances.
Take a break every 100 miles or two hours, including getting out of the car.
Avoid driving at times when you would normally sleep.
About Joye Law Firm
Since 1968, Joye Law Firm has been fighting to help people throughout South Carolina with their legal challenges in a broad range of practice areas, including personal injury, car accidents, birth injury, brain injury, defective products, drug injury, motorcycle accidents, nursing home abuse, Social Security disability, spinal cord injury, traffic tickets, truck accidents, workers' compensation and wrongful death. The South Carolina law firm has offices in Charleston and Myrtle Beach and assists clients in areas that include Florence, Richland County, Orangeburg, Columbia, North Charleston, Mount Pleasant, Summerville and the Horry County communities of Conway and North Myrtle Beach. Contact the firm by calling (888) 324-3100 or filling out its online form.
###