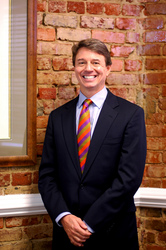 Columbia, SC (PRWEB) March 5, 2010
The Louthian Law Firm, P.A has been helping injured South Carolinians since 1959. Now, a newly redesigned Web site will boost the help provided to accident victims by providing more information on the steps to take after an injury.
The Web site is located at http://www.louthianlaw.com/.
"Any time someone is seriously injured in an accident it is easy to become overwhelmed," said Columbia lawyer Bert Louthian. "The aim of our site is to give personal injury victims the knowledge they need to understand and protect their legal rights."
The Web site provides valuable information on various accident and injury topics:

Product Injuries. Visitors can learn which agency has jurisdiction or responsibility for product liability, consumer protection and unsafe toys. Visitors will also find information on the Toyota sudden acceleration accidents.
Vehicle Accidents. The site explains motorists' legal rights when they are injured in an automobile accident, truck wreck, motorcycle crash, boating accident, and many other types of vehicular accidents.
Personal Injury. The site offers detailed information on injuries that result in burns, brain trauma, serious scarring and wrongful death.
Workplace Injuries. The site discusses the unique issues that arise following on-the-job accidents at construction sites, stores and other businesses.
Additional Injury Information. Site visitors can find information on elder abuse, birth injuries and mesothelioma, among other legal topics.
The Louthian Law Firm also maintains a blog of personal injury news at http://www.southcarolinalawyerblog.com/.
About The Louthian Law Firm
The Louthian Law Firm, P.A., of Columbia, South Carolina, has been obtaining fair compensation for South Carolina accident victims since 1959. The firm was founded by attorney Herbert Louthian, who has more than 50 years of trial experience and is licensed to practice in all courts in South Carolina. The Louthian Law Firm focuses on personal injury cases involving boat, car, truck and motorcycle accidents, medical malpractice and other serious and catastrophic injuries throughout South Carolina. For a confidential case evaluation, contact the law firm by phone at (866) 410-5656 or visit the firm's Web site.
###