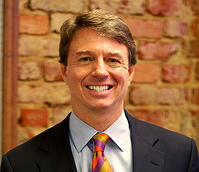 The government's enforcement efforts are enhanced by whistleblower lawsuits, where people with inside information can help the government fight fraud.
Columbia, S.C. (PRWEB) February 21, 2013
With the federal government recovering more and more taxpayer dollars lost to health care billing fraud, South Carolina False Claims Act attorney Bert Louthian today praised government efforts and success in using whistleblower lawsuits to reclaim taxpayer dollars.
"Regular citizens have an important role to play in building on the efforts to cut health care fraud," Louthian said. "Often, it is an individual's information that allows a qui tam -- the abbreviated Latin phrase that translates to speaking up about fraud -- case to be successful, in particular with health care fraud cases."
An Associated Press article in Columbia's The State newspaper reported the federal government recovered $7.90 for every $1 it spent on health care fraud-busting efforts last year. The Departments of Justice and Health and Human Services (HHS), through a joint Health Care Fraud and Abuse Program, recovered a record $4.2 billion in 2012, according to the report.
"The sum of money recouped by the government in the past few years shows the seriousness of the health care-related fraud being perpetrated against the government and is proof of the dividends that can be reaped when responsible individuals come forward and identify this abuse," Louthian said. "The fraud and abuse that have been proven are probably just the tip of the iceberg. We have a lot more work to do."
A report in Medical News Today said the Health Care Fraud and Abuse Program recovered $14.9 billion in the last four years, compared to $6.7 billion during the previous four-year period. More than $23 billion has been restored to the Medicare Trust Fund since the program started in 1997.
The money was recovered from companies and individuals who had tried to defraud federal health programs such as Medicare for payments they were not entitled to receive.
According to the report, the Justice Department and HHS believe the increased financial recovery is a result of increased health care fraud prevention and enforcement efforts.
"The government's enforcement efforts are enhanced by whistleblower lawsuits, where people with inside information can help the government fight fraud," Louthian said. "These whistleblowers are an important part of the system that helps return taxpayer dollars."
The False Claims Act (FCA), also known as the Whistleblower Act, Qui Tam Statute or Lincoln Law, gives any citizen the power to sue companies or individuals over financial fraud committed against the government. Whistleblowers are usually employees, former employees or others close to a company. In successful cases, the whistleblower can collect substantial awards for their efforts.
In May 2010, the New England Journal of Medicine reported that 90 percent of health care fraud cases were qui tam actions initiated by whistleblowers.
"Individuals who have this important inside information are a crucial part of the process in recovering tax dollars and fighting health care billing fraud, but they will need help in navigating the system," Louthian said.
Louthian encouraged people who think they might have a whistleblower claim to talk to a qualified False Claims Act lawyer such as those at the Louthian Law Firm.
"We will confidentially review the facts of your case, advise you about the merits of your claim and inform you about how the False Claims Act protects whistleblowers from retribution in the workplace," he said. "If you have a valid case, a qualified attorney can help you file the paperwork with the government and help you structure your claims in such a way that the government will be more likely to intervene in your case, possibly increasing the chance you will recover reward money."
About The Louthian Law Firm
The Louthian Law Firm, P.A., of Columbia, S.C., has been obtaining fair compensation for its clients since 1959. The firm was founded by Herbert Louthian, who has more than 50 years of trial experience and is licensed to practice in all courts in South Carolina. In addition to whistleblower claims, the Louthian Law Firm also handles personal injury cases involving nursing home abuse; medical malpractice; car, truck and motorcycle accidents; and other serious and catastrophic injuries throughout South Carolina. The firm's office is located in the Marlboro Building, Suite 300, 1116 Blanding Street, Columbia, SC 29201 (local phone (803) 454-1200). For a free, confidential case evaluation, contact the firm by phone at (866) 410-5656 or through its online contact form.