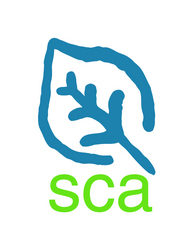 Internships have shifted from an academic need to a career necessity
Charlestown, NH (Vocus) May 15, 2010
Pomp and circumstance have been eclipsed by angst and joblessness this spring as college graduates and other less experienced workers find themselves vying with veteran professionals in a recession-stoked job market. Student Conservation Association experts say young workers looking to even the playing field should look first to internships.
"Internships have shifted from an academic need to a career necessity," adds Patty Holland, Director of Admissions for the Student Conservation Association (SCA), a nonprofit organization that places thousands of student interns in national parks and forests each year. "To compete in today's market, young job candidates need real experience and an internship provides a genuine, competitive advantage."
According to a recent report from the Economic Policy Institute:

Unemployment among young workers has grown by 7.4% since December 2007, well above the 4.7% increase in the overall workforce
Individuals between the ages of 16 and 24 now account for 26.4% of unemployed workers even though they account for only 13.5% of the total labor force
Young black workers face a 32.5% unemployment rate compared to 15% young whites; among young Hispanics, unemployment has more than doubled to over 24% in the past 30 months
While some recently have criticized corporate internships for taking advantage of "free labor," Holland states SCA internships are expense-paid, provide a weekly cost-of-living stipend, and most include an education award upon completion of service. "Best of all," she adds, "SCA interns do real, meaningful work. You can make your mark and make a difference, all at the same time."
The tough economy has led 1.3 million young workers to flee the job market since the recession hit two and a half years ago, and Holland notes many have opted for service positions. She indicates applications to SCA have jumped by 15% this year after a surge of nearly 30% in 2009. She adds the professional experience and contacts one gains through an internship can often lead directly to a job.
"The National Park Service alone estimates up to 12% of its workforce got started through SCA," Holland says. "It simply makes sense for an employer to leverage the investment of time and energy they've made in training the intern."
About SCA:
The Student Conservation Association (SCA) is the only national organization that develops tomorrow's conservation leaders by providing high school and college students with conservation service opportunities in all 50 states, from urban communities to national parks and forests. Since 1957, SCA's hands-on practice of conservation service has helped to develop new generations of conservation leaders, inspire lifelong stewardship, and save the planet. SCA is a non-profit headquartered in Charlestown, NH and maintains regional offices in Boise, ID, Oakland, CA, Pittsburgh, PA, Seattle, WA, and Washington, D.C. For more information, visit http://www.thesca.org .
###