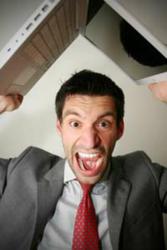 (PRWEB) May 03, 2012
Recognizing there are legitimate situations where people are often scammed out of hard earned money, and how overwhelming it can be to get real information when there are a sea of scam and complaints sites that allow anyone to anonymously post what can potentially be outrageous claims of travel and vacation scams, the team at Vacation Choices felt it would be beneficial to provide a no nonsense site dedicated to the topic of scams in the Vacation industry and scam claims related to the club itself.
Whether someone has a desire to just gather due diligence information prior to making an important financial investment, or they've been scared off by wild accusation and innuendo, the new site can help consumers dispel myths, become more educated about travel scams in general, or even read detailed specifics on how Vacation Choices sets themselves apart in an industry that doesn't necessarily have the best reputation to begin with.
The new site breaks down and provides fact-based information on eight common scam myths related to the vacation club and why some people may mistakenly make assumptions about their offerings that can then lead to the honest, yet misguided perception that what they're being offered is somehow a scam.
Even though the company currently maintains an A rating with the BBB through consistently resolving customer complaints to the BBBs stringent standard of satisfaction, some prospective members have in the past expressed doubts about their legitimacy and thus this new scam facts site was created. With easy to read content, consumers can read the facts themselves, and learn the truth about how Vacation Choices really operates.
About Vacation Choices
Vacation Choices©, a luxury vacation club, offers our clientele membership a unique and exclusive vacation and travel club. With the mission of providing the best travel concierge service in the industry, Vacation Choices offers a vast selection of travel, entertainment and vacation options, at the largest discount available in the vacation club industry.
For more information about Vacation Choices, please visit VacationChoices.com or email sales(at)vacationchoices(dot)com