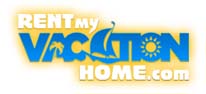 Rent My Vacation Home dot com unveils new features that stop on line scams
Washington, DC (PRWEB) March 21, 2012
Rent My Vacation Home dot com has security features in place for the spring of 2012.
The member dashboard on 83 Sites with one form for easy set up, edit and monitor of a listing online at any time, from anywhere in the world.It can be set up with the instant credit card check out manager system that prevent scams with Identification check.
The Property description is on 83 Sites with one form with space to describe the benefits of your vacation rental and who should rent your home. The Reviews on 83 sites from one form add credibility and security to the listing and give travelers confidence when selecting a vacation rental with our new star rating system. The availability calendar is on one form for 83 sites.
The inquiry form is on 83 sites with one form that travelers can contact vacationers directly from the listing inquiry form via email or phone as they are checked by our ID System. There is a video tour on 83 sites with one form that show travelers a virtual tour of the property adding a level of security.
The traveler map on 83 sites with one form control map that gives travelers a bird's eye view of your property location without displaying your address and you can see the house with a third party view for security.
The cost for vacationers to search is free and there is no contract.Homeowners can cancel anytime they want while paying only $16.00 Monthly.
For more information about Rent My Vacation Home dot com call 800-699-7684