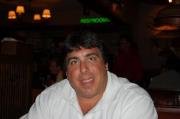 New Verified Vacation Rentals
New York,New York (PRWEB) December 12, 2012
The best way to avoid vacation home rental fraud is to avoid homes where the company listing them has not verified the home. The fraud is only enhanced when the company listing the homes has one office but takes reservations and listings from all over the country.
Rent My Vacation Home.com system of office representatives are from local areas that the home is being rented in. A representative does several checks prior to the vacationer renting the home, no other national chain does this type of verification.
To make sure of the refund all vacationers use the credit card system on the site that issues insurance and offers even further protection. Though there are plenty of legitimate offerings the Internet Crime Complaint Center reports that sham vacation home offers are only the latest in a long list of online fraud operations it tracks.
Travelers showing up with their luggage to locked doors may no longer be a concern. A new site has began to gather all complaints in one place called scam reporting on Rent My Vacation Home dot com .
For more information the corporate office is outside of Washington DC,
Phone 1-800-699-7684
email at info(at)rentmyvacationhome(dot)com web site is http://www.rentmyvacationhome.com