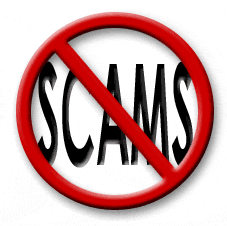 Home Owners on 83 sites one and done for $ 99.00 a year .Now till 1/1/12 with code Xmas you get 2 weeks featured Listing on all 83 sites included
Washington D.C. (PRWEB) December 02, 2011
Rent My Vacation Home dot com is the only major vacation Home rental Company that has never had a complaint filed concerning vacation home fraud that has taken place on any of the sites. They are up 43 % this year with over 70,000 vacation rentals listed after 25 years in business. Rent my Vacation Home has 83 offices and web sites that are fighting the crime wave of fraudulent vacation homes in several ways.
Vacationers the check out system that Rent My Vacation Home dot com has patented works by integrating into the listing and comparing credit card information and vacation home address against data bases linked to the FBI and local police that check for fraud and address verification. Rent my Vacation Home also sports a Scam Report center where any one can visit and check on house that may be suspicious.
The system is also linked to the insurance travel center and offers travelers extra insurance in case of damage, weather and the unforeseen.
Home owners are also protected against vacationers damaging the house and not showing for the vacation rental and getting refunds.
The integrated system can be set for the home owner to make the traveler get the necessary insurance that is built into the system. This policy cost from 40.00 to 75.00.the Vacationer does not need to send deposits and can use their credit card for reservation as the system was built on the Holiday Inn platform and took 3 years to develop.
The system is built into a Network of 83 websites that span every City and State. The Company has employees in every state and almost every major vacation city to check on homes.
Below is a story from a customer who used a big well known vacation travel company and had his vacation Christmas was ruined .
It was nearly closing time when the vacationer got to the Western Union counter. He had already tried one Western Union closer to his house that was locked up for the night and one at a nearby store with a broken machine. Then the vacationer carefully filled out the form to wire nearly $2,000 to a complete stranger.
The vacationer felt uneasy ,but the guy was offering a two-bedroom penthouse vacation apartment rental in a prewar building in New York's Gramercy Park overlooking a Zen garden with a swimming pool and fitness center for $250 a night and on a major web site for vacation rentals. The vacationer knew it sounded too good to be true. But another part just really, really wanted it to be true.
Now, I suppose, is when you all want to scream, "Don't be so stupid! Just walk away! Don't do it!"
Standing at the Western Union counter, the Vacationer hesitated, but true to the lengths some human beings will blindly go to in order to delude themselves when they want something so badly for Xmas.
Then he saw 3 days later the same Home owner's pictures and phone number with a different address on a different popular well known vacation web site. The vacationer called about 100 times voice mail and the Home owner did not answer he was in Mexico the vacationer was later told by police. That is a international crime and hard to recover any money .
The FBI's Internet Crime Complaint Center reports that sham vacation home offers are up over last year 50 Percent.
The center began noticing the scams last year, said Charles Pavelites, the special agent who heads the complaint center. Then they started hearing so many stories of travelers showing up with their luggage to locked doors, nonexistent apartments or surprised families sitting down to dinner who had no intention of renting to vacationing strangers, that they began to gather them with a special investigative unit.
"They've got it figured out -- what will you fall for?" he said. Some put their prices right in line with other, legitimate offerings, he said. Some steal legitimate rental listings or photos off legitimate sites. Or even legitimate brokers' names. Some set up fake companies, create fake e-mail accounts. "Anything that appears to give them more legitimacy."
This Christmas season is just around the corner and many people will use vacation homes with the extended time away from work and school. Try Rent My Vacation Home dot com and if you're a Home owner the special for December is: Home Owners on 83 sites one and done for $ 99.00 a year .Now till 1/1/12 with code Xmas you get 2 weeks featured Listing on all 83 sites included and if you do not get a rental home owners money back.
For More Info
Jay Kalin
800-699-7684
###