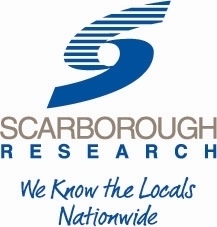 We began measuring text/email coupon usage in our most recent Scarborough study, and I am not surprised to see that households are taking advantage of this new couponing medium
New York, New York (Vocus) August 19, 2009 -
Americans continue to watch their spending and to look for good deals in the sluggish economy, and coupons are an important method of saving money. Consumer and media research firm Scarborough Research released an analysis highlighting the ways households are obtaining coupons. The study found that text messages and/or email are an emerging method for households to obtain coupons. 8.6 million (eight percent) of U.S. households currently acquire coupons via text messages and/or email. While not the leading medium for household coupon obtainment - the Sunday newspaper holds this distinction, and other means such as in-store circulars and regular mail still surpass it - couponing via text messages and/or email is gaining a following among American consumers. (For a full ranking of ways households are obtaining coupons, see chart below.)
"We began measuring text/email coupon usage in our most recent Scarborough study, and I am not surprised to see that households are taking advantage of this new couponing medium," said Gary Meo, senior vice president of digital media and print services, Scarborough Research. "Coupons received via text messaging are typically sent only to consumers who have opted-in to receive them. This increases the relevancy of the offer and the potential for the consumer to act on that offer. An additional benefit is the mobility of cell phones and other personal communications devices, which allow consumers to access the coupon at the point of purchase."
Those consumers who obtain coupons via text messages and/or email tend to be young, affluent, educated and female. Scarborough data shows that they are 14% more likely than the average adult to be ages 18-24; 51% more likely to be a college graduate or have an advanced degree; and six percent more likely to be female.
Where do these consumers live? The top local market for text message and/or email coupon users is Providence, RI. Twelve percent of households in Providence typically obtain coupons via text message or email. Washington D.C., Atlanta, San Diego, Austin and Chicago, where 11% of households get coupons via this medium, are also among the leading markets for this activity (see the chart at the end of the press release for a full ranking).
If you are interested in learning more about couponing on a local or national level, please contact Julie O'Donnell at 678-455-6213.
About Scarborough Research:
Scarborough Research measures the lifestyle and shopping patterns, media behaviors and demographics of American consumers, and is considered the authority on local market research. Scarborough's core syndicated consumer insight studies in 81 Top-Tier Markets, its Multi-Market Study and its national USA+ Study are Media Rating Council (MRC) accredited. Other products and services include Scarborough Mid-Tier Local Market Studies, Hispanic Studies and Custom Research Solutions. Scarborough measures 2,000 consumer categories and serves a broad client base that includes marketers, advertising agencies, print and electronic media (broadcast and cable television, radio stations), sports teams and leagues and out-of-home media companies. Surveying more than 220,000 adults annually, Scarborough is a joint venture between Arbitron Inc. (http://www.arbitron.com) and The Nielsen Company (http://www.nielsen.com).
Contact:
Allyson Mongrain
Scarborough Research
703-451-3174
###