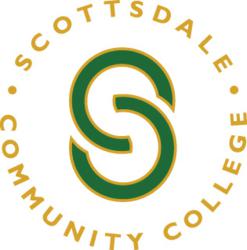 Scottsdale, AZ (PRWEB) October 26, 2012
The Scottsdale Community College Graphic Design program has been awarded the 2012 Frederick D. Kagy Education Award of Excellence for its dedication to helping students achieve rewarding careers in the graphic communications industry.
The award is sponsored by the Printing Industries of America's Ben Franklin Society. This year's Kagy Award will be presented at Printing Industries of America's Fall Administrative Meetings, November 9-11, 2012, in Spokane, Wash. In addition to the award, the recipient institution will select up to $1,000 worth of textbooks published by Printing Industries Press.
SCC has more than 100 students in the Graphic Design occupational program. The curriculum offered is a comprehensive blend of traditional ideas and classic theory, reflective of today's multimedia environment.
Peggy Deal, SCC's graphics program chair, said, "The faculty and industry volunteers in the Graphic Design degree program have created more than a curriculum. We have built a community dedicated to helping creative people succeed in rewarding careers within the graphic communications industry."
The college is led by an enthusiastic team of industry specialists with courses covering software instruction, design essentials, color theory and management, history of graphic design, typography, digital imagery, Web design, social media marketing, and modern prepress.
"This is not a peak but a beginning for the program," said Deal. "We want to continue to grow the program."
# # #
Scottsdale Community College is one of the 10 regionally accredited Maricopa Community Colleges, and a premier educational and cultural center that serves the needs of its diverse communities by providing innovative and creative opportunities to learn, grow and achieve. We offer affordable, high-quality instruction to traditional and non-traditional students, career-minded professionals and life-long learners.