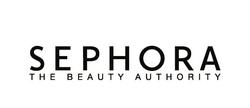 With this groundbreaking program, our clients will be able to quickly and easily locate a fragrance favorite or discover a new one.
San Francisco, CA (PRWEB) June 18, 2008
Sephora is pleased to announce the introduction of an innovative new device to select stores that will take the guesswork out of finding a new scent or an old favorite, the Scentsa® Fragrance Finder. A state-of-the-art custom program developed especially for Sephora stores, Scentsa is the brainchild of Jan Moran, noted fragrance expert and author of the ''Fabulous Fragrances'' book series.
"Scentsa will revolutionize the way we traditionally think about finding a fragrance," said Betsy Olum, Sephora's Senior Vice President of Marketing. "With this groundbreaking program, our clients will be able to quickly and easily locate a fragrance favorite or discover a new one."
Utilizing award-winning (Cisco Growing With Technology and the Stevie Award for Entrepreneurs), touch-screen technology that runs at lightning speed, the interactive wall-mounted screen found in the fragrance area is a useful tool for not only Sephora's fragrance experts but also for customer "play". With the simple tap of a finger on the large-screen display, users can easily navigate the program to find detailed information on the latest fragrances, discover fragrances from the same fragrance family, view images, run videos or find thousands of reviews on a time-honored favorite from around the world; all with cutting-edge clarity. Scentsa allows shoppers to search by:

Brand Name
Fragrance Name
Fragrances Notes
Best Sellers
Winner of a FiFi Award for Technological Innovation from The Fragrance Foundation, Scentsa creator Jan Moran comments: "Very simply, Scentsa makes sense of fragrance. It's easy and fun, and makes anyone an instant expert. In addition, Scentsa offers opportunities for fragrance vendors to showcase their fragrances."
This innovative technology rolls out to Sephora locations in New York City (42nd & Madison, 711 Lexington, 150 Broadway, Flatiron, Times Square), Chicago (Northbridge), Las Vegas (Miracle Mile, Venetian), Orlando (Florida Mall), Dallas (Northpark), Atlanta (Lenox Square), Honolulu (Ala Moana), Massachusetts (Burlington), California (Powell Street, South Coast Plaza, Fresno), New Jersey (Garden State, Short Hills), and Washington, DC (Tyson's Corner, Georgetown).
For further information, please contact:
Pam Fischer / Jacqueline Mauchet - DeVries Public Relations
(212) 891-0458 / (646) 253-0207
pfischer@devries-pr.com / jmauchet@devries-pr.com
Cheryl Blitzer / Jan Moran
(760) 775-9151
cheryl@scentsa.com / moran@scentsa.com
About Sephora
Sephora, the beauty authority, revolutionized the global beauty industry with its unique retail concept rooted in a powerful combination of unparalleled brand and product assortment, distinctive store design and the beauty expertise of its sales consultants. Sephora offers clients a choice of more than 200 classic and emerging beauty brands across a broad range of product categories including skincare, makeup, fragrance, bath & body, hair care, smile care and tools, as well as the company's own private label. Sephora was founded in France in 1969 and acquired by Paris-based LVMH Moët Hennessy Louis Vuitton, the world's leading luxury products group, in 1997. Now, celebrating their 10th Anniversary in 2008, Sephora America operates more than 190 stores in the United States and Canada, and the world's top beauty website, Sephora.com. Sephora Europe has more than 480 stores within 11 countries and has established ten locations in China. Thanks to Sephora's recent partnerships with HSN, a global multi-channel retailing giant, and JCPenney, one of America's largest department stores, the beauty authority is now accessible to more clients than ever before.
About Crescent House Publishing
Scentsa is an innovation of Crescent House Publishing LLC, an award-winning multimedia technology company serving the global retail industry. Founded in 1992 by Jan Moran, renowned author and brand consultant, the company has published best-selling books for the fragrance and beauty industry. Today, with its retail expertise, Crescent House Publishing is an evolving media company that creates marketing and information software solutions for retailers and vendors to reinforce brand awareness, enhance sales training, and create in-store excitement. For more information, visit http://www.scentsa.com .
###