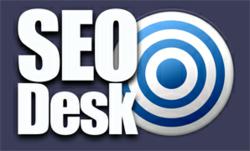 Crawley (PRWEB UK) 19 April 2013
The weather may be doings its best to convince people that Spring is yet to arrive but there is no sense in denying it for much longer. Anyone needing assistance in feeling as though Spring has sprung will have an interest in the new home fragrance product range launched by Heyland & Whittle. The company which specialises in hand-made soaps and aromatic products have launched a new Spring collection which aims to provide the essence of the season to homes around the country.
The focus of the company at this present time falls upon the new range of reed diffusers and scented candles. Reed diffusers have become popular household products in recent times and they are the current top-sellers within the Heyland & Whittle home fragrance range. With fragrances ranging from sharp citruses to laidback lavenders and vanillas, there is freshness available to suit every taste and style.
In addition to reed diffusers, the company has unveiled a new collection of scented candles, which are available in a glass or tin. These candles are made from pure soy wax, which provides a more environmentally friendly outcome to burning candles.
This time of year is the natural time of year when people freshen up their home and look forward to the summer months. With a combination of the traditional and the trending methods of ensuring a home is fresh and fragrant; Heyland & Whittle aim to help homes to feel as fresh as the season that is finally coming to life.
About Heyland & Whittle:
Heyland & Whittle came into being in 2003 when husband and wife duo Paddy Heyland and Ursula Whittle set up a hand-made soap business using traditional methods. Early success led to expansion, both in premises and product range and the company now provides a wide variety of fragrant products for the home and office. With seasonal releases and new products such as reed diffusers, Heyland & Whittle aim to remain at the forefront of home products.
SEO Desk has been working with Heyland and Whittle for over a year to help them improve their Google Rankings via search engine optimisation.