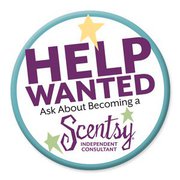 Scentsy offers something for everyone!
Houston, TX (PRWEB) October 15, 2011
With the current state of the economy, the financial future for many Americans is cloudy at best. Many have taken to pursuing different sources of income, namely starting up their own home-based businesses. Every year, millions of Americans take up the entrepreneurial spirit, launching their own small businesses to sell their products or services to the public. Some businesses thrive, though a staggering number fail. When it comes down to it, the more one knows about starting a business, the more power they'll have in forming a plan that develops into a lasting source of income and satisfaction.
That's why starting up a Scentsy home business is such a promising career choice; all the grunt work has already been done! Scentsy is an amazing company that offers everything needed to start a home business. The resources and training are truly phenomenal! Furthermore, all new consultants receive a Scentsy Sponsor, which is just the icing on the cake.  The sponsor can really help jumpstart someone's home business, and put them on the path to a brighter financial future.
As a Scentsy Consultant, one becomes the owner of his or her own small business. It's important to note there are huge benefits to selecting a sponsor who will help as one begins to move up the ranks within Scentsy; someone who wants to move up together! Chilly Zoretic, an Independent Director for Scentsy based out of Texas, made the title of director in 11 months from when she first joined Scentsy. Like many, she had never intended to sell, but claims, "Once I got going, I haven't stopped." After winning a multitude of Scentsy awards and being spotlighted in the Scentsy monthly newsletter as the Outstanding Sponsor for the month of November, Chilly and her team (the Red Hot Chillys) continue to make an impact on the world in a scent-sational way. Join Chilly's Scentsy Team today, and see how life changing the Scentsy business plan truly is!
The Scentsy mission is to bring value to the world by providing an industry-leading, family-friendly business opportunity selling creative, artistic, high-quality products that Warm the Heart, Enliven the Senses, and Inspire the Soul.
To learn more about the Scentsy Business Opportunity, Chilly's team, or how to join to become a Scentsy Consultant, please visit: http://www.nowickchilly.com, or send an email to: safewaxcandles(at)gmail(dot)com.
###