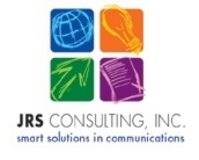 I'm ashamed. How did we get here?
WILMETTE, Ill. (PRWEB) July 17, 2008
Is there a right and a wrong way to handle staff reductions? "Absolutely," according to Jennifer Schade, president of JRS Consulting, who counsels management and has interviewed more than 1,000 employees of Fortune 500 organizations in the process of restructuring and laying off employees. "I don't care how necessary and strategic the decision was to eliminate employees. If you demoralize your workforce through poor communication, you're going to be left with the 'working wounded.''"
"The next worst thing to being laid off is being the one to deliver the bad news," says Schade. "No one wants to do that, and as a result, sometimes companies really botch communication about this difficult subject and productivity plummets."
Following are five key guidelines Schade suggests for announcing staff reductions:
Tell employees first, working in collaboration with your legal department to insure regulatory compliance. Out of respect for employees, Starbucks is not releasing the locations of store closings until after it has informed its employees in the stores targeted for closure. Employees at another company learned of lay-offs while watching Cable News Network in the company health club. A staffperson at that firm noted, "I guess this company just doesn't care about 'the working man.'" Communicate on an ongoing basis, focusing on two kinds of information: 1.) Have senior management provide information about the organization's "big picture." It's important to tell the whole story – why is this happening now? 2.) Direct supervisors to give employees more personal information about what the announcement means for their jobs. Take responsibility for the underperforming business. "A letter posted on Starbucks' website attributes the current difficulties to 'poor real estate decisions that were made, coupled with a very troubled economy.'" noted Schade. "Bravo to Starbucks for acknowledging that its quest for expansion clouded its judgement in site selection." Listen to employees and honestly respond to issues. Ask for their input regarding information needs and how they're feeling about the changes. Ask for ideas relating to working efficiently with a leaner staff. Then summarize key findings and address concerns. "Show your human side," said Schade. She recalled a management team member of a struggling organization announcing after hearing about findings from employee interviews, "I'm ashamed. How did we get here?"               Schade said, "When I heard him, I knew he was going to triumph over the situation. He was willing to deal honestly with the issues to make improvements." Put some leadership skin in the game. When there are problems with the business, employees are the first to go. Demonstrate that "the buck stops here" by announcing how company leadership is also sacrificing. General Motors announced that its top executive officers will receive a reduction in their cash compensation opportunity of 75 to 84 percent. "Cutting costs by laying off employees isn't going to fix a troubled organization," said Schade. "It's critical to motivate employees to get the business on track. Effective communication about the reorganization is the first step in that direction."
Jenny Schade is president of JRS Consulting, Inc., a firm that helps organizations build leading brands and efficiently attract and motivate employees and customers. Get free tips from the JRS newsletter at http://www.jrsconsulting.net/newsletter.html