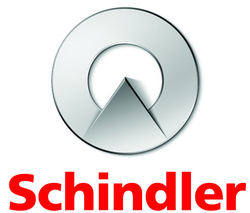 Morristown, NJ (PRWEB) June 29, 2010
The contract for the 109 elevators was awarded after work resumed on the Costanera Center project, following a temporary stoppage because of the economic crisis. Schindler is the sole supplier of elevators, escalators and moving walks for the complex, which includes a multi-story shopping mall, as well as four office towers, one of which – the Costanera Tower - will be the tallest in South America, at 300 meters. Installation of the Schindler equipment is due to start in 2011.
Double-Deck Elevators Traveling at Seven Meters Per Second
The tallest tower will be equipped with 24 elevators, including 19 with two decks, which serve two floors at the same time and are capable of speeds up to seven meters per second. The elevators will be controlled by Schindler ID, a state-of-the-art traffic management and access-control system. The other three towers will be equipped with Schindler's hall-call destination system, Miconic 10, which groups passengers according to destination, cutting journey times and reducing journeys overall to save energy.
The Costanera Center's developer, Cencosud, is one South America's largest retail groups, with operations in Argentina, Brazil, Chile, Colombia and Peru. The main Costanera Tower was designed by Cesar Pelli, who is well-known as the architect of Malaysia's Petronas Towers.
About Schindler Elevator Corporation
Schindler has been present in Chile since 1915 and is today the country's leading elevator company, with a nationwide network of offices. Schindler Chile is a wholly-owned subsidiary of the Schindler Group, a leading global mobility provider, headquartered in Switzerland, that designs, manufactures, installs, services and modernizes elevator and escalator systems for almost every building type. Schindler supports sustainable urban development with safe, reliable and energy-efficient mobility solutions.
###