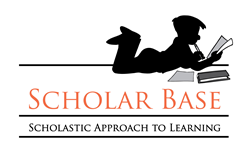 Children are endowed with the gift of speech, with variants in pitch, volume, pace, rhythm, tone and expression . . . Scholar Base children are taught to express these variations through singing and poem recitation activities.
Kuala Lumpur, Malaysia (PRWEB) November 08, 2014
Leading child enrichment centre, Scholar Base, incorporates singing and poem recitation into its curriculum as essential elements in the development of children's literacy skills. More information about these public speaking activities is available at http://scholar-base.com/benefits-of-singing.
Singing allows children to become familiar with the nuances of a language, including sentence patterns and parts of speech, thus deepening their understanding of the language. In fact, studies show that incorporating singing into language lessons improves vocabulary recognition, particularly for elementary students (Source: Oxford Journals). With listening skills peaking between ages 3-6, it's important that young students are immersed in an environment that promotes audible expression as a core part of the curriculum.
At Scholar Base's recent Open Day, students showcased their storytelling, singing and poem recitation abilities, which demonstrated their literacy skills. Scholar Base incorporates singing and poetry recitation as an alternative medium of teaching literacy, and developing oral communication without a direct instructional tone.
Scholar Base's programme director, Poh Lee, explains that these activities transform the classroom into a more casual, positive and relaxing environment in which children can express themselves naturally. Such class environments help children to develop both emotionally and socially. She commented:
"Children are endowed with the gift of speech, with variants in pitch, volume, pace, rhythm, tone and expression. At Scholar Base, children are taught to express these variations through public speaking activities such as singing and poem recitation."
Singing and poetry recitation are skills encompassing the development of speech, expression of feelings, as well as stage confidence. Though often side-lined in mainstream education systems, as these creative aspects are not graded, these activities form a core part of the Scholar Base curriculum.
Scholar Base's classes place emphasis on the prosodic features of language, including:

Intonation
Volume
Rhythm
Stress/accents
Pace of speech/tempo
William Chin, director, commented that there's a correlation between student enjoyment and student interest, which is important in the learning process. Mr Chin said:
"Scholar Base children immerse themselves in the English language experience, by enhancing their presentations with paralinguistic features like body language, posture, facial expressions and even injecting vocal effects."
Mr. Chin concluded the interview by saying:
"Poetry and singing give children another means of self-expression, allowing them to creatively convey feelings and emotions they encounter, whether it be joy, excitement, anger or frustration. Scholar Base children not only excel in English, but grow up to be eloquent and confident speakers."
For more information, visit the Scholar Base website at http://www.scholar-base.com.
About Scholar Base:
Founded in Malaysia in 2005, Scholar Base takes a holistic approach to learning, offering children supplementary English Literature education with an emphasis on the creative side of literacy.
Scholar Base's teachers use a range of faculties to ensure that children enjoy learning and developing reading, writing and thinking skills. Now with three chapters, Scholar Base is gaining reputation in Kuala Lumpur as an enrichment centre, which develops skills in children for long-term academic success.
More information can be found at http://www.scholar-base.com.