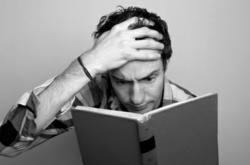 Students know their money is safe, and scholars know they will be paid for their hard work
(PRWEB) April 14, 2012
Until now, the options were downloading a plagiarized paper from a paper warehouse or paying self-proclaimed 'experts' for a custom essay. These choices rarely have quality guarantees or recourse for poor or plagiarized work.
On ScholarRescue.com, users become a part of a community. ScholarRescue itself operates as an impartial moderator between students and scholars, ensuring satisfaction.
"The entire design of the feature-rich platform is fashioned to provide every member with the best experience and the utmost value. Students know their money is safe, and scholars know they will be paid for their hard work," said Mark Worth, spokesperson for ScholarRescue.
The process begins with a student posting a detailed request for help - an assignment. Scholars, who can help, place bids on completing the project. The student confidentially messages back and forth with interested scholars (whose profiles include previous ratings and reviews), negotiating the terms and price until a selection is made and the work is completed.
The student has control of releasing payment to the scholar. A 48 hour review period allows the student to check the work and approve it (releasing payment), request changes, or have ScholarRescue step in and refund money.
"With the average student graduating with $25,000 worth of loans, we believe this is a great way to ease the pain and put what students have learned to use," said Mark Worth. "It beats the heck out of flipping burgers!"