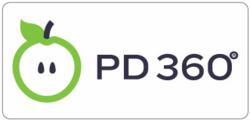 PD 360 is proving to be the professional development platform of choice for large and small districts that are looking for a proven system that drives student achievement and reduces PD costs.
Salt Lake City, UT (Vocus/PRWEB) February 10, 2011
In the Winter 2011 issue of Scholastic Administrator, Balko Independent School District explained how PD 360 is giving them the online professional development tools to provide quality on-demand professional development to their teachers.
The article, "Professional Development On Demand," explores the effectiveness of multiple forms of online professional development. Being a small district with a small budget, Balko used PD 360 to keep their teachers up to date on the latest educational strategies and research, especially differentiated instruction. Larry Mills, the district's superintendent, noted, "We've been trying to tie differentiated instruction with response to intervention, to give teachers more and different strategies to use when students aren't getting the material."
While online professional development is not an easy transition from the traditional forms of professional learning for teachers and other school faculty, the Scholastic Administrator article reinforces the trend that online, on-demand learning is the future, whether it replaces or accompanies face-to-face instruction. Mills stated, "It will take time for teachers to grow accustomed to logging in online for learning and to transfer their knowledge from the computer to the classroom."
As teachers make the transition to online professional development, PD 360 will continue to provide the practical, scalable, and measurable platform to foster a greater depth of knowledge, and relevant and engaging content to demonstrate research-based best practices in the classroom to maximize student achievement.
According to Chet Linton, School Improvement Network CEO, "PD 360 is proving to be the professional development platform of choice for large and small districts that are looking for a proven system that drives student achievement and reduces PD costs. With its built-in usage tracking and reports, PD 360 also offers full accountability that is unprecedented in the field."
About School Improvement Network
Founded in 1991 by teachers, the School Improvement Network provides comprehensive, research-based professional development anytime, anywhere. As the home of The Video Journal of Education, PD 360, and the Learning 360 Framework, School Improvement Network resources focus on the most relevant topics, feature the top experts, and show educators how to put theory into practice. The School Improvement Network works with thousands of schools and districts in every state and around the world and has visited over 3,000 classrooms to document best practices in action. Learn more at http://www.schoolimprovement.com.
About PD 360 • Practical, Scalable, and Measurable
PD 360 is the multi-award winning, leading online, on-demand professional learning resource for schools and districts.
With 1,400 videos on 97 topics from 120 experts, plus the largest online community of educators, PD 360 has over 700,000 verified educators subscribed to PD 360. The award winning PD 360 videos are unique and class-leading because of the quality of production, and each is research based with classroom examples of best practices. The videos are also relatively short in nature (about 6-12 minutes) allowing educators access to "snackable" content that is easy and accessible to view and implement.
Teachers, administrators, professional learning communities, coaches, mentors, instructional leaders, and paraprofessionals have available at their fingertips hundreds of indexed and searchable video segments that present real, best-practice classroom examples and feature respected education experts, such as Michael Fullan, Rick DuFour, Doug Reeves, Rick Stiggins, and many others. Educators can instantly find the help they need on nearly every topic, including differentiation, assessment, English language learners, leadership, and more. PD 360 can also be used to create a structured learning experience for an individual teacher, a PLC, or even an entire school. PD 360 bridges the gap between training and classroom implementation with job-embedded follow-up, tracking, and reflection tools. PD 360 gives educators access to an online community of teaching professionals that allows interaction and collaboration either within a district or across the United States and the world. PD 360 includes over 1,400 research-based video learning segments and is the most comprehensive web-based library of professional development resources available. See a demonstration at http://www.pd360.com.
Observation 360
PD 360 now features Observation 360, a handheld observation tool designed to allow principals and instructional leaders such as coaches and mentors to perform effective observations and walkthroughs—and more importantly to allow those instructional leaders to be able to easily give effective follow-up to teachers via PD 360's rich resources. No longer will teachers have to find resources to address issues arising from an observation, PD 360 will automatically recommend appropriate resources based on the results of the observation. Built for the Apple iPad, iPhone, or iTouch, principals and instructional leaders can choose from existing templates to structure the evaluation or create custom-designed templates, each completely integrated with PD 360.
School Improvement Network, PD 360, and their respective logos are trademarks of the School Improvement Network. All other trademarks and registered trademarks are the property of their respective owners.
Press Contact:
Duane Sprague
School Improvement Network
801-937-9233
duane.sprague(at)schoolimprovement(dot)com
###