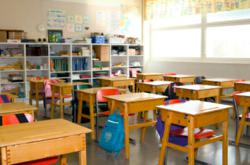 Jupiter, FL (PRWEB) December 13, 2012
Bridging the communication gap between parents, teachers and students has always been a difficult task to accomplish. DialMyCalls now offers a school notification system that will allow important messages to be delivered via voice, email or text to every faculty member, student and parent in a matter of minutes.
"Every day hundreds of thousands of parents rely on teachers and administrators to take care of their children while they are attending school and we wanted to give them a service that offers them peace of mind" says owner David Batchelor. "Our web-based school notification system gives teachers the ability to reach every student and parent instantly with the click of a button."
Public schools, private schools, charter schools, and virtual classrooms can all take advantage of DialMyCalls' brand new school notification system. Administrators are able to instantly send out an alert to staff, students and parents in the form of a voicemail, email or text message from any web browser or telephone. Alert parents of school closings, teacher conferences, student tardiness or when a child is absent from a day of school – the message is recorded by the teacher or school administrator so it can be personalized based on the situation.
DialMyCalls doubles as an emergency notification system for both small schools and larger universities. Should a situation arise, whether it be due to weather or a threat to the security of faculty and students, instantly send out an alert to everyone on campus as well as the parents and family members of those who attend the school – keep everyone in the loop on the status of the emergency at hand.
As technology advances, parents should feel safe while children are receiving an education at school. DialMyCalls' parent notifications make that a reality by offering an effective and reliable tool that allows teachers, students and parents to interact with eachother at any given time.
About DialMyCalls
DialMyCalls.com, a voice broadcasting service, has continued to grow since its inception in 2006. The Jupiter, Florida company offers its school notification system to thousands of public, private and charter schools located in the United States and Canada. Reliability is key at DialMyCalls which is why they are constantly improving upon and adding exciting new features to their web-based communication platform.
For more information, please visit http://www.dialmycalls.com or call (800) 928-2086. You can also email tsmith(at)ontimetelecom(dot)com for additional information.
###