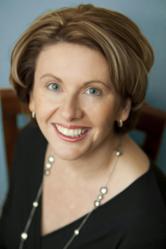 When a school has its own app..... it is able to send real-time updates, as popup messages, directly to parents
Sydney, Australia (PRWEB) November 21, 2012
Recognizing the need for improved school-parent communication, Australian schools are being encouraged by Active School Apps to embrace mobile technology to help them achieve this. The company has now announced that in just a few short months it has reached its target for its phase one rollout, with 80 schools trialling their apps.
In her interviews with school principals across the country, Leigh Kostiainen, from Active School Apps, is constantly being told about difficulties in confirming that information is getting through to parents - about school excursions, performances, meetings and social events.
"In fact, we are told that schools have, on average, inaccurate contact details for 20% of parents" explained Ms Kostiainen. "So its hardly surprising that school-parent communication is challenging!"
"In today's busy, and very mobile world smart phones have made communication, by voice, text and video, easy" said Ms Kostiainen. "So, although delighted, we are not at all surprised that schools in Australia have been so receptive to harnessing these devices to improve communication with parents."
"When a school has its own app for parents to download to their mobile devices, it is able to send real-time updates, as popup messages, directly to parents, with links to detailed information, all of which is built into the app."
The Active Schools Apps are free of charge for parents to download, and Ms Kostiainen revealed that for the schools who have their apps up and running, an average of 90% of school families have downloaded and are using the app - using it to retrieve event information and to send absent notes and permission notes.
The company has used the phase one rollout as a time to modify the app, and add new features.
"At the request of several schools, we have included the option of building online payment systems into their apps, to further reduce their administration costs" said Ms Kostianien.
As Australia approaches the end of the school year, Ms Kostianien believes that as the company enters a new phase of national rollout, this is an ideal time to request a free demo of Active School Apps - and get it up and running in time for the start of the 2013 school year.
About ActiveSchoolApps.com.au
Active School Apps make school mobile apps to enhance communication with parents. By providing the latest information at parents' fingertips, it makes lost notes and misinformation a thing of the past. The company's school mobile app is customisable to individual school requirements and provides a versatile and instant way for schools to communicate with parents.
The apps allow pop-up messages and instant alerts to remind parents of upcoming events or changes. They allow parents access to the school newsletter, whether they are by the school gate or at their child's after-school activity.
Active School Apps are native apps that parents install on their phones, in a format that most parents feel comfortable using.
More details are available at ActiveSchoolApps.com.au