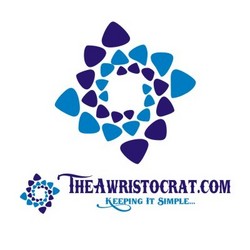 Basically, it is our goal to ensure that our customers have all the tools at their disposal to prepare for and to execute a successful fundraiser
Columbus, NE (PRWEB) February 19, 2009
TheAwristocrat.com, a privately held Internet Property of CAS Enterprises, Inc. in Columbus, Nebraska, announced today that it will soon be rolling out a comprehensive strategy to assist its customers with unique fundraising ideas to help them in their fundraising endeavors. Currently, TheAwrsitocrat.com has thousands of customers, many of them schools, churches, and non-profit organizations, who depend on their products for a multitude of fundraisers.
"Basically, it is our goal to ensure that our customers have all the tools at their disposal to prepare for and to execute a successful fundraiser," stated Clark Swihart, CEO of CAS Enterprises, Inc. These tools are to include an ongoing list (via PDF download and email) of fundraising ideas, helpful fundraising scripts, and suggestions & tips on planning a successful fund raiser. In addition, TheAwristocrat.com will begin creating special Fundraiser Packages that include special pricing on two or more proven fund raising products. Their internal strategy is to concentrate on providing Unique Fundraising Ideas for Schools, Churches, and a variety of Non-Profit Organizations.
The Fundraising Packages will contain a mixture of two or more of the following products...
Rubber Bracelets - Silicone Wristbands - Fundraising: These are the tried and true flagship products of TheAwristocrat.com, which has already had millions of their custom rubber wristbands sold through various fundraising events. What many considered to be a passing fad has weathered the test of time. They are a great way to show your support and to raise awareness about your favorite cause or organization. Moreover, their price has dropped dramatically over the past couple years, leaving even more room to make some decent profits for fundraisers. For example, one thousand debossed silicone bracelets can be purchased for less than $0.30 each (total cost - delivered) and sold for around $2.00. This would provide profits of over $1,700. With this kind of profit potential, it is easy to see why Rubber Bracelets & Silicone Wristbands are here to stay.
Custom Dog Tags - Personalized Dog Tags: Dog Tags have become increasing popular and can now be customized in a variety of ways. Whether it is full color, gold-plated, or laser engraved anodized aluminum, TheAwristocrat.com customers can create a personalized dog tag that fits their fundraising needs. Custom Dog Tags are a bit more expensive; however, they also have a much higher perceived value. This means that although a fundraising organization may have to pay a bit more, their profit potential is even greater. For example, one thousand custom laser-engraved dog tags (complete with 24-inch ball chain and jumper ring) can be purchased for under $1.00 each and easily sold for $5.00. This equates to profits of over $4,000, which makes it obvious why these are becoming more and more popular as a fundraising product.
Custom Leather Bracelets: These are a relatively new product at TheAwristocrat.com; however, they have already become a fundraising favorite. They, too, have a very high perceived value and are a great way for people to show their support for their team, cause, or organization. Leather is always in style and is not your run-of-the-mill fundraising product; so, they are often received by supporters with surprise and appreciation.
TheAwristocrat.com is pretty excited about their new RUSH! Custom Laser-Engraved Leather Bracelets. In the past, if customers wanted to order Custom Leather Bracelets, they had to order at least 500 and often wait 2-3 weeks. Now, they can order just one or as many as they like and only have to wait a few days before they are shipped out TheAwristocrat.com's door and on their way to the customer! In fact, just about any deadline can be met so that the customer has them on time!
Personalized Leather Bracelets are great promotional and fundraising items and they come in a variety of colors; so, they can really stand out. Many fundraising organizations are already experiencing great success with these...
For example, a high school recently purchase 500 of them for $1.35 each (after their 10% Coupon Club Discount) and sold out during a single basketball tournament. They kept 20 for themselves and sold the rest at $5.00 each (which everyone thought was super cheap) to students, teachers, parents, alumni, and others who wished to show their support.
Their profits? (480 x $5.00) - (500 x $1.35) = $2,400 - $675 = $1,725.
Not bad for a single day's work - and having a whole lot of FUN in the process.
School Spirit Towels - Rally Towels: Spirit Towels are just plain fun and really help to get the fans riled up. They are a great fundraising item because school organizations are often able to get a local business such as a bank or radio station to advertise on them and cover the upfront cost; so, whatever they are sold for - usually around $5.00 - is pure profit. In addition, all it takes is to have four or five fans start waving them around in the crowd before everyone has to have one and show their spirit.
In addition to these fundraising products, TheAwristocrat.com also offers Custom T-Shirts, Foam Fingers, Personalized Lanyards, Slap Bracelets, and other fund raising items.
"At TheAwristocrat.com, we aim to add value to everyone's fundraiser by packaging multiple fundraising items together, which will allow each fundraising group to appeal to more supporters, sell more products to each supporter, and, most importantly, raise more money!" added Clark.
In addition to TheAwristocrat.com, CAS Enterprises, Inc. is affiliated with MartialArtsPride.com, which offers MMA Shorts - UFC Gloves - Boxing Gear and JewelryFrame.com, which offers a patent pending Jewelry Organizer - Earring Holder.
###