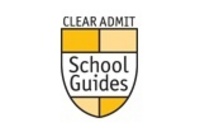 The resume is a key component of any business school application, yet many applicants fail to tailor this document to the admissions process. Our guide has been forged from Clear Admit's wealth of experiePce advising MBA applicants and our team members' direct experience in admissions roles at programs like Wharton, Tuck and Columbia
PHILADELPHIA (PRWEB) August 21, 2008
To help applicants navigate this "perfect storm" and prepare the strongest applications possible, Clear Admit has just released the Clear Admit Resume Guide. This 17-page document – filled with step-by-step instructions, illustrative examples and two full resume templates – teaches applicants how to create a masterful resume that provides an effective overview of their candidacy, distilling major accomplishments to a single page while providing a full and compelling picture of their strengths and background.
"The resume is a key component of any business school application, yet many applicants fail to tailor this document to the admissions process. Our guide has been forged from Clear Admit's wealth of experiePce advising MBA applicants and our team members' direct experience in admissions roles at programs like Wharton, Tuck and Columbia," says Graham Richmond, Clear Admit's Co-founder and CEO.
The Resume Guide is just the latest addition to Clear Admit's growing arsenal of resources for the well-prepared MBA applicant. Also fresh off the presses are the 2008-09 Clear Admit School Guides. Updated each year, the acclaimed School Guides provide applicants with an in-depth understanding of each school's culture and offerings, crucial in identifying a good fit and producing polished essays.
Admissions directors at the schools themselves offer praise for the Guides: "Clear Admit does an excellent job in helping prospective applicants learn about individual schools through the School Guides, providing great information about specific programs in the context of how they compare to other schools on similar metrics," says Rosemaria Martinelli, Associate Dean of Student Recruitment and Admissions at the University of Chicago's Graduate School of Business.
David Simpson, Associate Director of MBA Marketing & Admissions at London Business School adds: "By bringing together student opinion, official statistics and original research, the LBS School Guide offers an authentic snapshot of life in our program. The cross-school analysis presented in the guide is invaluable for candidates who are looking to go beyond rankings and understand the nuances of leading programs."
Available Clear Admit School Guides include Harvard Business School, Chicago GSB, Stanford GSB, Kellogg, London Business School, Wharton and eleven other leading programs. All titles can be purchased and downloaded from the company's online shop, at http://www.clearadmit.com/guides.
ABOUT CLEAR ADMIT
Clear Admit® is an educational counseling firm that guides candidates through the complex process of applying to top MBA programs. Clear Admit runs the leading MBA admissions blog, providing daily postings on MBA news, admissions tips, essay topic analyses, and other items of interest to the MBA applicant community.