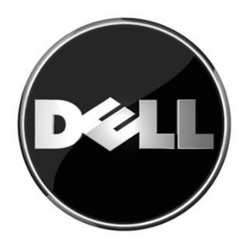 ROUND ROCK, Texas (PRWEB) August 27, 2008
School is back in session and the rivalries are heating up both on the field and virtually. CGL is a free gaming league exclusive to college students that plays off of already established school rivalries. CGL provides a community and framework for avid PC and console gamers to connect and compete.
CGL Back-to-School Tournament Games
PC Counter-Strike™: Source™ (5 vs. 5) Call of Duty® 4: Modern Warefare™ (5 vs. 5) World of Warcraft™ (3 vs. 3) Xbox 360 Guitar Hero® (1 vs. 1) Forza Motorsport® 2 (1 vs. 1) Register today at Dell University for your chance to compete for outstanding prizes*, personal boosting and school rankings. Grand prizes include Alienware® Area-51® m15x from Dell, the official gaming system for the CGL. Prizes total $40,000 in value.
College Gaming League was founded as a joint venture between Dell, Intel and Microsoft as part of the Dell University program, which offers educational discounts and customized PC bundles for students, faculty and staff at thousands of participating schools across the country. League membership is free and open to all college students in the U.S. Benefits include access to public game servers for all members, exclusive offers on systems and games, member communication tools, weekly "Play with a Pro" game nights, open- and closed-ladder tournaments, a Premiere Division for top performers and a national championship tournament where school teams compete.
About Dell
Dell Inc. (NASDAQ: DELL) listens to customers and delivers innovative technology and services they trust and value. Uniquely enabled by its direct business model, Dell is a leading global systems and services company and No. 34 on the Fortune 500. For more information, visit http://www.dell.com, or to communicate directly with Dell via a variety of online channels, go to http://www.dell.com/conversations. To get Dell news direct, visit http://www.dell.com/RSS.

NO PURCHASE NECESSARY. Legal residents of the 50 United States (D.C.) 17 years or older whose college oruniversity participates in the Dell University Program. Ends 10/5/2008. To enter and for Official Rules, including odds, and prize descriptions visit cgl.delluniversity.com/B2SBattles/rules. Void where prohibited.