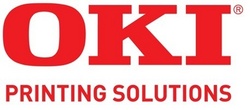 We partner closely with school administrators to understand and answer the very specific challenges of the K-12 education market
MOUNT LAUREL, N.J. (PRWEB) June 30, 2008
By implementing recommendations from the Managed Services assessments, schools have the potential to experience the following savings1:
38% on total printed document costs, averaging more than $12,000 per month 16-month average return on investment from technology refresh implementation 36% reduction in monthly cost-per-student, for a savings of more than $2 per-student Annual savings of more than $150,000, for a five-year savings of $760,000 "We partner closely with school administrators to understand and answer the very specific challenges of the K-12 education market," said Terry Cruikshank, Senior Manager of Industry Marketing at OKI Data Americas. "When it comes to print operations, ROI and maintaining a low cost of ownership are critical considerations. With these recent results, our program continues to show potential for schools to experience substantial and sustainable cost savings, while achieving the ultimate goal of improving educational value."
Managed Services for Education assessed Westbury School District's technology resources - more than 1,600 computers scattered throughout six schools from the pre-K to high school levels. The NY-based District had an expensive printer fleet that was consuming $498,000 annually on print document output, and schools were not taking advantage of the benefits of color printing to improve information retention rates. Therefore, Westbury School District implemented several changes to their printer fleet and is now expected to save $211,000 annually in printed document costs - equaling more than one million dollar savings over five years.
Similar to Westbury School District's success, OKI Printing Solutions recommends that all K-12 schools consider the following tips to identify opportunities for savings on their own everyday printing costs:
Migrate away from expensive inkjet printers that expend a significant portion of the technology budget towards a centralized and consolidated fleet of color and mono workgroup laser printers, ensuring increased productivity and a low total cost of ownership. Redeploy technology resources more equitably and effectively by placing lower-cost, mono workgroup laser printers in areas that require heavy printing volumes, and affordable color laser printers in shared computer labs and individual classrooms to aid students' learning. Incorporate affordable, High-Definition color printers to create more engaging instructional materials and vibrant banners up to four feet long in the classroom, stimulating students' learning and increasing academic performance. Utilize Color Access Policy Manager to place comprehensive print controls on classroom printers, helping manage the expanded color capabilities and keeping a handle on printing costs. Consolidate devices with all-in-one document management solutions that prove invaluable to administrators by saving time, space and money. Employ a long-term print management strategy that includes annual assessments and technology refreshes, ensuring continuous technology improvements and maintaining a low total cost of ownership. "Students are most creative when they are engaged and unrestricted," said Jay Marcucci, Director of Technology for Westbury Public Schools. "OKI Printing Solutions helps facilitate this level of learning with print technology solutions that enable students to thrive in the classroom environment. By standardizing our school district on OKI Printing Solutions, we continue to experience a better ROI than offered by the competition."
OKI Printing Solutions spotlighted the Managed Services for Education program at the 2008 National Educational Computing Conference (NECC) in San Antonio, TX. Managed Services for Education provides a comprehensive assessment of schools' current technology resources, and recommends a long-term print management strategy to achieve a lower cost of ownership and improve the educational experience for students and teachers.
The average cost savings represent comprehensive assessments completed among 21 K-12 schools and districts. For further detailed results from the assessments, please contact Allyson Marcus at amarcus@domus1.com.
About OKI Data Americas
OKI Data Americas, headquartered in Mount Laurel, N.J., and a subsidiary of OKI Data Corporation of Japan, markets PC peripheral equipment and customized document management solutions under the OKI Printing Solutions brand, including digital color and monochrome printers, color and monochrome multifunction products and serial impact dot matrix printers, as well as a full line of options, accessories and consumables. OKI Data Americas takes a consultative approach to supporting every customer's needs, making them feel like a customer again by delivering individualized print solutions that optimize their business performance. The company's innovative technology is backed by its parent company OKI Electric Industry Co., Ltd., a world leader in information processing systems, telecommunications and electronics and a $6.1 billion multinational corporation with headquarters in Tokyo. Keeping its customers needs top of mind, OKI Data Americas is ISO 9001:2000 certified and most products have earned the ENERGY STAR® certification.
OKI, Reg. Oki Electric Industry Co., Ltd. ENERGY STAR Reg. T.M. U.S. EPA.
1 According to twenty-one K-12 Managed Services for Education assessments performed by OKI Data Americas