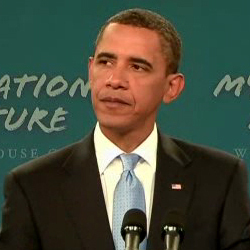 Denver, CO (PRWEB) April 2, 2010
SchoolSafe Communications, the leader in communications technology for schools, announced today that it will will provide $4,000,000 in funding to U.S. school districts for a second round of 80 pilot programs through the new School Safety Fund established by School Safety Partners.
The funding will support partnerships among school districts, local response agencies, and other community resources to make schools safer, and will cover the costs of joint school safety planning, training, drills, exercises, and evaluations. The pilot programs are also designed to help schools access major school safety funding from Federal sources and through the American Recovery and Reinvestment Act of 2009 (ARRA).
The School Safety Fund promotes broad adoption of the National Incident Management System (NIMS), the Incident Command System (ICS), and the National Emergency Communications Plan (NECP) for schools.
According to Denver-based School Safety Partners, these 3 Federal programs offer the best platform for schools to address all hazards, including active shooter, animal threat, blast, bomb threat, bus accident, chemical spill, earthquake, fire, flood, food contamination, gas odor, intruder, lightning, non-custodial parent, pandemic outbreak, power outage, tornado, violent student, and winter storm.
School Safety Partners expects to announce funding for approximately 80 pilot programs on October 15, 2010, and will match the SchoolSafe funds with contributions from other public, private, and academic sponsors. In addition, school districts providing the pilot sites will receive independent consulting services throughout 2010 and 2011 to pursue additional funding from Federal agencies.
Guidelines for applying for the pilot programs are posted on the School Safety Fund web site at http://www.SchoolSafetyFund.org.
Applications must be received, or filed online, no later than Friday, June 18, 2010.
Preference will be given to schools or school districts willing to complete a set of 15 implementation activities to achieve full NIMS compliance as required by the U.S. Department of Education, the U.S. Department of Homeland Security, and the U.S. Department of Health and Human Services.
All qualified applicants are entitled to a minimum in-kind contribution from the School Safety Fund of administrative assistance and a web-enabled task management system to help carry out the NIMS implementation activities.
The U.S. Department of Education's overview of the NIMS implementation activities for schools and higher education institutions can be viewed at http://www.SchoolSafetyPartners.org/nims. In addition, the School Safety Fund will release a guide to managing the 15 activities through a series of accelerated workshops at the school or district level.
The following is an at-a-glance list of the 15 NIMS implementation activities.
1. Adopt NIMS at the school and campus community level.
2. Institutionalize the Incident Command System (ICS) for managing all emergency incidents and pre-planned school and campus events.
3. Coordinate and support the development and use of an integrated Multi-Agency Coordination System.
4. Establish a Public Information System within the ICS framework.
5. Establish NIMS strategy and timeline for full implementation.
6. Coordinate and leverage Federal preparedness funding to implement NIMS.
7. Update emergency management plans to incorporate NIMS and reflect the National Response Framework.
8. Participate in and promote interagency mutual aid agreements, to include agreements with public and private sector and/or nongovernmental organizations.
9. Require key school and campus personnel to complete NIMS training.
10. Incorporate NIMS and ICS into all emergency management training and exercises.
11. Participate in an all-hazard exercise program based on NIMS that involves first responders from multiple disciplines and jurisdictions.
12. Incorporate corrective actions into preparedness and response plans and procedures with community partners.
13. Maintain an inventory of organizational response assets -- equipment, resources, and supplies.
14. To the extent permissible by law, ensure that relevant national standards and guidance to achieve equipment, communication, and data interoperability are incorporated into acquisition programs.
15. Apply standardized and consistent terminology for school and campus incidents, including the establishment of plain English communication standards across the public safety sector.
As explained by the Department of Education, NIMS uses a core set of concepts, principles, procedures, processes, standards, and terminology that may all be integrated with school emergency management practices. The collective use of NIMS across all local incident response agencies, including K-12 schools and higher education institutions, and disciplines creates a common operating picture, promoting mutual goals and responsibilities, and ultimately, more efficient and effective response services. Furthermore, in the event of a large-scale incident crossing multiple jurisdictions and disciplines, NIMS unites all response teams across all of the participating jurisdictions and facilitates effective and appropriate assistance from outlying communities when needed based on the size and complexity of the incident.
# # #