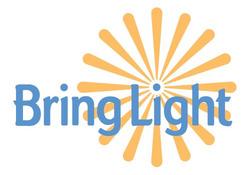 The focus can then shift from getting the proper resources, to giving students the quality of education they deserve to prepare them for the future.
Cupertino, California (PRWEB) September 10, 2007
A new school year has begun, yet millions of students are not getting a proper education due to educational and school supply shortages. Using its philanthropic social network, Bring Light has provided several nonprofit organizations and schools the ability to post fund-raising projects that require immediate attention.
"We are proud to host projects from DonorsChoose, Room to Read and other nonprofit organizations focused on addressing educational needs in the US and throughout the world," said Melissa Dyrdahl, CEO and co-founder. "The focus can then shift from getting the proper resources, to giving students the quality of education they deserve to prepare them for the future."
DonorsChoose is dedicated to providing public school teachers in the United States with the materials necessary to help students learn. As of August 2007, over $13 million has been donated to over 620,000 students in need, reducing school supply shortages nationwide. Projects posted on Bring Light by DonorsChoose range from teaching employment skills to students diagnosed with mental retardation and autism in California, to helping a teacher in Louisiana teach geometry to elementary students through the creation of a class quilt.
"Fundamentally, Bring Light and DonorsChoose share the same values and approach to philanthropy," said Charles Best, CEO and founder of DonorsChoose. "We are excited to introduce social networking to our donors as a new way of fund-raising for our educational projects, and anticipate that students and teachers will get resources faster as a result."
Room to Read's mission is to provide under-privileged children with an education to help them break the cycle of poverty and take control of their lives. Projects posted on Bring Light by Room to Read focus on establishing libraries, funding scholarships, and reducing school supply shortages in countries like Cambodia, India, Laos, Nepal, Sri Lanka or Vietnam internationally. To date, Room to Read has impacted the lives of over one million children.
Another school fund-raising project highlighted in the Education section of bringlight.com includes the hosting a talented group of freshman from New Orleans on a two-day trip to Silicon Valley to inspire them to use technology to better themselves and their community.
Donors can also choose to provide school supplies for low-income families, sponsoring music education through a local youth symphony, giving girls ages 5-14 the opportunity to develop their skills and confidence in technology, and getting aid to an organization that helps autistic children become more socialized, or to stop bullies from teasing them at school.
All educational fund-raising projects featured on Bring Light can be found at Web site.
Any qualifying 501(c)3 can upload their projects at no cost on Bring Light. More information can be found at:
http://www.bringlight.com/about/add_charity
About Bring Light, Inc.:
Bring Light's mission is to inspire a new generation of philanthropy. It is an online social network designed to make a difference. Donors see where their donations are going and can engage friends and family who have a similar desire to give. It is a quick, simple and secure way for nonprofit organizations to conduct online fund-raising and build a giving community on the Web. For more information, visit bringlight.com.
Media Contact:
Linda McNair, Bring Light
408.702.2088
###