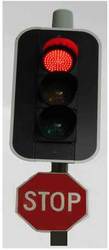 The book provided deep insights into my life. It has empowered and inspired me. I have gained a whole new perspective on my relationships with the world, my finances, those around me including my work colleagues and myself. The book is a must read for all
Sydney, Australia (PRWEB) May 22, 2010 –-
The School for Life Skills, a personal development initiative, today announces the release of their e-books "Life Skills They Did Not Teach You At School" and the "Life Skills Workbook" by Xavier Sequeira.
The e-book highlights skills that matter the most for success in life and are generally missed out in educational systems.
The e-book is accompanied by a practical workbook, which helps individuals identify and transform aspects they desire in their own lives. Through these e-books the author intends to help individuals transform themselves and their families, which will then impact the entire society one family at a time.
To download a free excerpt from "Life Skills They Did Not Teach You At School", go to http://www.schoolforlifeskills.com.
The author shares how he came to write these e-books and share all the experience he's gained the hard way, putting in a lot of time and effort.
"After completing school and university education, like almost everyone I had to go job hunting and through the interview process. Then there were the negotiations of the salary and, of course, this continued every time I changed companies and also in various other aspects of living," said author Xavier Sequeira.
"I found that different people had different temperaments and their own unique emotions. I then discovered emotional intelligence and how to empathize with each individual and every group. After that I learned that a job and a paycheck alone would not lead to financial freedom and that I needed to have investments. There were no upfront clues at home or in my friend circles as to how to achieve this. These situations do cause a lot of stress."
Sequeira said he was fortunate to have been involved in projects with companies from the United States, Europe, Australia and Asia. The conversations with those across the continents revealed that at the core everyone has the same human values no matter what part of the globe they're from. Everyone shares similar concerns, similar issues and similar situations. Everyone wants to be happy and impart the best knowledge to their children.
"Almost in every place, there is a general concern about the non-academic skills imparted at the schools to the children," he said.
"I thus realized the need to reach everyone with the insights in this e-book so it can provide them the opportunity to live life large and also pass on the insights to the next generation!"
These e-books provide insights to the reader into:
--How to make efficient use of their time.
--Financial independence or financial freedom and the different ways to build wealth.
--Emotional intelligence, how to use it and how it matters more than academic intelligence for success.
--Leadership and how to be good leaders.
--Relationships and how to improve their relationships with everyone they deal with.
--Effective communications and how to improve their communication skills.
--Choice and negotiating and how to do these more effectively.
--Being happy at their workplace and how to handle issues that crop up there.
--The spiritual aspects.
--Being happy by being in control of how they react to their circumstances.
The author emphasizes the need to get the balance right for the above skills in their lives, rather than focusing on only a specific area.
The author believes that the media plays a crucial role in creating and raising social awareness and has the massive potential to transform social aspects. For media inquiries please e-mail media@schoolforlifeskills.com.
###