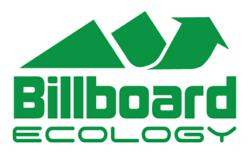 "Chipotle has been an exceptional corporate partner for Billboard Ecology the past several years, and this promotion is amazing," stated Jerry Wheeler, Co-Founder of the company.
Denver, CO (PRWEB) September 05, 2012
Billboard Ecology Partners LLC announced today a unique school fundraising promotion, in association with Chipotle Mexican Grill (NYSE: CMG). Billboard Ecology is known for promoting school and youth sports team fundraising by selling a variety of tote bags made from retired advertising billboards and banners. Now through December 31, 2012, the first 1,000 schools that purchase a specially-priced sample pack of products and commit to conducting a Billboard Ecology fundraiser that includes special limited-edition Chipotle Lunch Totes will receive a special promotion from Chipotle: Each student in the classroom of a participating school that raises the most revenues will receive a free Chipotle Kids Meal (elementary schools) or a free Burrito/Meal item (middle & high schools).
"Chipotle has been an exceptional corporate partner for Billboard Ecology the past several years, and this promotion is amazing," stated Jerry Wheeler, Co-Founder of the company. "Students are motivated by prizes and incentives, but in the school fundraising realm these things tend to be cheap, import-type products. A free Chipotle meal is much better than anything we've seen."
The promotional fundraiser is available nationwide, with particular emphasis on communities that already have a Chipotle restaurant nearby. To be eligible for the free meal coupon promotion, the school or group involved must simply sell 20 or more Chipotle Lunch Totes (e.g., the winning classroom doesn't have to sell any Chipotle Lunch Totes, but the school overall must sell 20 or more). "This gives Chipotle the satisfaction of knowing their own retired billboards from recent campaigns – in vibrant Black, Red and White colors – will all be transformed into a new product and utilized rather than becoming landfill waste," said Scott Schaible.
During a fundraiser, a typical elementary school sells an average of 300 assorted totes, beach bags, and other items. Selling 20 or more lunch totes should be relatively easy to accomplish, especially when people see how unique they are. "Competition is a recipe for success in most school fundraising programs. It will be a proud day for the winning classrooms when the free Chipotle meal cards arrive," added Mr. Schaible. The suggested sale prices for Billboard Ecology products range from $3 for bookmarks up to $30 for beach bags. The Chipotle Lunch Tote carries a suggested sale price of $15. By following the suggested pricing guidelines, schools and sports teams can yield an average 40% profit by conducting a Billboard Ecology fundraiser. All Billboard Ecology products are made in the USA.
"For more than a decade, we have been on a quest to find better, more sustainable sources for all of the ingredients we use to make our food, and applying that same idea to all aspects of our business," said Chris Arnold, communications director at Chipotle. "Billboard Ecology shares many of these same ideals and we are pleased to extend our relationship with them to upcycle more than 78,000 square feet of old billboard vinyl and turn would-be waste into something that now benefits students, schools and their communities."
To register for the special Chipotle Lunch Tote promotion, a parent, faculty member or PTA/PTO representative can simply purchase "Sample Pack C" online from Billboard Ecology and then complete and return a form that will be sent via email. To be eligible, the school or organization must register by November 15, 2012 and complete their tote bag sale before the end of the year. More detailed information is available online on the Billboard Ecology Media Room tab.