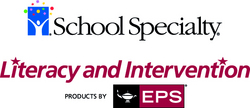 Phoenix, AZ (PRWEB) October 27, 2010
Eleven educators from around the country are attending the International Dyslexia Association's (IDA) 61st Annual Conference in Phoenix this week as recipients of the 2010 Robert G. and Eleanor T. Hall Memorial Scholarships, sponsored by School Specialty Literacy and Intervention . Created to honor the founder of Educators Publishing Service (EPS), now part of School Specialty Literacy and Intervention, and his wife, Eleanor Thurston Hall, these scholarships reward exemplary educators from around the country for the innovative instructional strategies they use to help their dyslexic students achieve at the highest levels.
As headmaster at Manter Hall School in Cambridge, Mass., Robert G. Hall founded EPS in 1952 to share quality literacy materials created by his faculty with other teachers around the country. He and his wife spent more than 60 years promoting and improving education, particularly for dyslexic children, through their involvement with the Orton Dyslexia Society, which became the International Dyslexia Association (IDA). The annual IDA Conference is attended by more than 3,000 teachers, educators, administrators, reading specialists, researchers, university faculty, psychologists, physicians and tutors and is considered the premier professional development conference dedicated to dyslexia.
All successful scholarship applicants submitted essays describing where and how they encounter dyslexia in their classrooms, their experiences and knowledge about teaching students with dyslexia and other learning disabilities, and how they will be able to apply the knowledge they gain from attending the IDA conference.
"When reading the essays from this year's scholarship applicants, I was struck by the number who have had personal experiences in their own families related to the ways students with language-based learning disabilities struggle as they strive to succeed in a typical educational environment," said Steven Korte, President of School Specialty Accelerated Learning. "We are proud to support this impressive group of educators as they attend the 2010 IDA conference, and know that our investment will reach many others as they return home to their communities to implement what they have learned with their students, share new instructional strategies with their colleagues and raise awareness of dyslexia in their communities."
The 2010 Robert G. and Eleanor T. Hall Memorial Scholarship recipients and their plans for using what they learn at the IDA conference follow:

Janet G. Bolin, special education teacher, McKinley Elementary School, Farmington, N.M., has a personal interest in dyslexia education and plans to use what she learns at the conference to support her growth in working with dyslexic students and as a resource for other teachers in her district.
Tammy L. Boswell, special education teacher, Shiloh Elementary Charter School, Plant City, Fla., intends to implement what she learns at the conference to remove the frustration that her dyslexic students often face so they can focus on learning.
Kim A. Brand, teacher/dyslexia program coordinator, Craig Elementary School, Craig, Alaska. A teacher for more than 20 years, Brand plans to return from the conference to share what she learns with teachers and parents in her district through school and community workshops.
Stephanie C. Burns, reading teacher, York Catholic Middle School, Felton, Pa., has completed all of the coursework, reading and observations to obtain her certification for the Orton-Gillingham method of reading instruction, and attending the conference is the final step that will allow her to submit her application.
Ephraim Cook, special educator, Talmudical Academy of Baltimore, believes the IDA conference attendance will provide him with the latest information on instructional strategies for working with dyslexic students and help him give his students fuller and more meaningful lives, made possible through written language.
Sue C. Gonzalez, resource specialist, E.R. Taylor Elementary School, San Francisco, Calif., teaches in a classroom where the majority of students have reading difficulties, and her attendance at the IDA conference will provide her with additional strategies to ensure that all of her students become fluent readers.
Robert E. Joy, reading specialist, Sunrise Point Elementary School, Kansas City, Mo., previously attended IDA conferences and is confident that this year's meeting will help him build on his knowledge of multi-sensory education.
Sharon E. Martinez, English/reading and writing intervention teacher, Ridgeview High School, Paradise, Calif., is another scholarship recipient with a personal connection to the struggles of dyslexic students and will use the information she learns to employ new strategies for helping her struggling students.
Nancy O. Menn, director, Dyslexia Reading Connection, Appleton Christian School, Appleton, Wis., is determined to raise awareness of dyslexia in her community, and attendance at the IDA conference will allow her to help other educators in Appleton reach out to their dyslexic students.
Emily Myrick, reading specialist/Title I reading teacher, Heritage Middle School, Chino Valley, Ariz., will attend the IDA conference to strengthen her classroom strategies for teaching dyslexic students and share what she learns with her colleagues in her district.
Phyllis C. Orlowski, Spanish teacher, Oneonta Senior High School, Cooperstown, N.Y., knows from personal experience how dyslexic students struggle, and when she returns from the conference will share what she learned about dyslexia, education and advocacy.
School Specialty Literacy and Intervention gives K-12 educators powerful instructional tools that deliver high-quality materials in the most effective modality for each struggling student. The company's reading and math intervention systems combine the power of effective teaching with computer-based learning and data-driven decision-making. From screening to intervention, progress monitoring, reporting and professional development, School Specialty offers an integrated approach to RTI that simplifies every stage of the process.
For more information on School Specialty Literacy and Intervention, visit http://eps.schoolspecialty.com.
About School Specialty
School Specialty is a leading education company that provides innovative and proprietary products, programs and services to help educators engage and inspire students of all ages and abilities to learn. The company designs, develops and provides preK-12 educators with the latest and very best curriculum, supplemental learning resources and school supplies. Working in collaboration with educators, School Specialty reaches beyond the scope of textbooks to help educators, guidance counselors and school administrators ensure that every student reaches his or her full potential. School Specialty Literacy and Intervention delivers comprehensive reading, math and Response to Intervention (RTI) solutions to help K-12 schools close the achievement gap and make a measurable difference in the outcomes for 30 million struggling students who fall below proficiency benchmarks. Trusted brands from School Specialty Literacy and Intervention include Academy of READING®, Academy of MATH®, S.P.I.R.E.®, MCI, Wordly Wise 3000® and Explode The Code®. For more information about School Specialty, visit http://www.schoolspecialty.com. For more information about School Specialty Literacy and Intervention, visit eps.schoolspecialty.com.
###