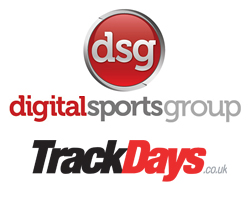 Schumacer celebrates his 300th Grand Prix - use our 10% discount promo this weekend
(PRWEB UK) 1 September 2012
Trackdays.co.uk have released a 10% off discount code for customers that spend over £300 in a single transaction during this weekend. The discount code is to celebrate Formula 1 driver Michael Schumacher's 300th Grand Prix at can be used towards an driving experience day.
Michael Schumacher will race at Spa this weekend, a Circuit he has quoted on the formula1.com website as being his 'living room' and clearly the number one Race Track in the World. Only one other driver has taken part in more Grand Prix races and that's the recently retired Rubens Barrichello.
Dan Jones, Operations Manager for Trackdays.co.uk said "it's an amazing feat by an amazing driver and we would like to honour his achievement with a celebratory discount code that our customer can use over this weekend. I'm sure many of our regular track day customers as well as millions of other UK residence will be watching the Belgian Grand Prix, so hopefully this will inspire them to book up for a drive or ride on a Circuit.
To find about the discount visit the Trackdays.co.uk website and look on track day news.
The latest Formula 1 News can also be found on the Digital Sports Group Motorsport News site.