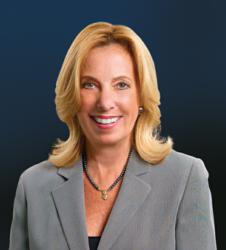 treat customers the way you'd like to be treated yourself.
LIttle Falls, NJ (PRWEB) August 31, 2011
Schumacher Chevrolet, located at 8 Main Street in Little Falls, N.J. has been selected for membership in the national VETSCARS.com program and has pledged to support local military families. The program, which is specifically designed for the military and veteran community has a mission to identify and promote committed auto dealers who have pledged a code of conduct of Honesty, Efficiency, Respect and Openness, (H-E-R-O) in their business with past and present service men and women.
Vets-Cars founder, Chris Walsh stated, "They're our most deserving citizens. We can never re-pay them for the sacrifices they've made, but we can make an effort to show our appreciation. This is our way of saying Thank You."
According to information taken from the program's website, simply stated:There was a time when doing business was simple. Business owners kept to the "Golden Rule", treat customers the way you'd like to be treated yourself. Create a mutual partnership between buyer and seller based on fair practice, trust and respect. Unfortunately, when it comes to purchasing a vehicle, that rule does not always apply. Buying a car can be complicated and stressful, and sadly, there are some dealers out there that will try to take advantage – particularly when it comes to young, first-time buyers.
Selection of members is based on manufacturer's customer satisfaction rating, local reputation and level of dedication or involvement with troops and veterans. Vets-Cars pre-screens it's member dealers to ensure that service men and women receive the thanks and respect they deserve with low, up-front pricing, fair market value on trade-ins, and a superior showroom and ownership experience.
The Vets-Cars dog-tag logo identifies participating dealers and acts as a veteran's assurance that they will be treated respectfully and above all, fairly.
"It's really very simple," added Walsh, "I tell our dealer/members, it is as much about process as it is about price. Do the right thing and create a car-buying experience in which you would feel comfortable with sending your own son or daughter out to."
Stop by Schumacher Chevrolet to say hello and sign the Wall of Honor proudly displayed in the showroom. For more information, call. 973-256-1065 or visit: http://www.SchumacherChevrolet.com
Additional information:
Schumacher Chevrolet, located on 8 Main Street in Little Falls, NJ was founded in 1932 and is owned and operated by Judith Schumacher-Tilton who also owns Gearhart Chevrolet in Denville, NJ. Schumacher Chevrolet is the 3rd largest volume Chevy dealer in the state of NJ and one of North Jersey's largest volume GM Certified Pre-Owned auto dealers and is recognized as a national automotive industry leader. In 2010 and for three years running, Schumacher Chevrolet has received the Chevrolet Mark of Excellence Award for sales volume and customer satisfaction. Learn more at: http://www.SchumacherChevrolet.com
VetsCars.com is veteran owned and operated by Chris Walsh. The service is free of charge, free of obligation and is available to all branches of the military. All U.S. Veterans, Active Duty and immediate family members are welcome. Learn more at: http://www.VetsCars.com.
###