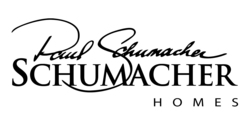 We've worked hard to put our customers first and to build solid custom homes, and we're honored that 2-10 HBW has affirmed our commitment to quality with this Diamond Builder Award
Denver, CO (PRWEB) May 3, 2010
Schumacher Homes of Canton, Ohio, has been named a Diamond Builder by 2-10 Home Buyers Warranty (2-10 HBW®) for Schumacher's years of excellence in construction standards, customer satisfaction and financial stability.
The prestigious Diamond Builder Award® puts Schumacher in the Top 1 percent among builders who provide customers with the superior home warranty protection of 2-10 HBW. Only 46 builders have received the designation in the last two decades.
"We've worked hard to put our customers first and to build solid custom homes, and we're honored that 2-10 HBW has affirmed our commitment to quality with this Diamond Builder Award," Schumacher Homes CEO Paul T. Schumacher said.
Formed in 1992, Schumacher Homes, a Certified Energy Star Builder®, has established a sterling performance record by providing custom homes on existing home sites in 13 states, with prices ranging from the low $100,000s to $750,000 and above.
2-10 HBW New Homes Division President Mark Lewis said Schumacher Homes has earned its reputation as a premier builder.
"It is exciting for us to extend this exclusive status to Schumacher Homes, one of our long-time partners," Lewis said. "Because Schumacher Homes is dedicated to quality workmanship and customer satisfaction, 2-10 HBW knows it can assure people who buy Schumacher homes that they are getting an outstanding residence they can call home for many years."
The Diamond Builder Award honors builders who maintain the highest quality in building and customer satisfaction. In addition to establishing an outstanding personal reputation and proper warranty performance, 2-10 HBW Diamond Builders also must demonstrate financial stability, superior construction standards and distinguished design development.
Schumacher Homes builds in Arkansas, Indiana, Kentucky, Louisiana, Mississippi, North Carolina, Ohio, Pennsylvania, South Carolina, Tennessee, Texas, Virginia, and West Virginia.
Among the company's awards: the National Association of Home Builders Best Custom Home and Top Design Center, the Owens Corning's National Master Builder of the Year and the Builder magazine Watermark Award for best master bath in a custom home.
Schumacher Homes are backed by 2-10 HBW's 10-year, transferable structural warranty.
2-10 HBW, the premier provider of home warranties for more than 30 years, has written warranties on more than 3 million homes through 15,000 builders, contractors and real estate professionals in 48 states and the District of Columbia. The warranty insurer for 2-10 HBW has paid nearly $200 million in claims on behalf of builders.
2-10 HBW equips members with an extensive array of innovative products, programs and services, including warranty, insurance and risk management products and free sales support materials to help builders sell more homes.
More Information:
http://www.schumacherhomes.com.
###