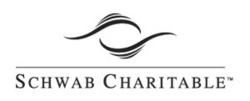 In tough times, it is crucial to have charitable resources that can help cushion funding losses at charities
SAN FRANCISCO (PRWEB) October 21, 2008
The increased giving, which comes as turmoil on Wall Street has cut contributions to nonprofits nationwide, demonstrates one of the most compelling features of donor-advised funds—namely their capacity to pool charitable assets and create "charitable reserves" that can be tapped during economic downturns.
"During good times, our donors have set aside significant charitable dollars, and now are able to tap those funds when they are needed most," said Schwab Charitable President Kim Wright-Violich. "It demonstrates how donor-advised funds can help people go beyond 'checkbook charity' and become more strategic citizen philanthropists."
Donor-advised funds are one of the fastest growing charitable giving vehicles in the United States, handling charitable donations for individuals, families and organizations. The increasing popularity of donor-advised funds is likely due to their lower cost and ease of use versus other charitable vehicles, in addition to impressive tax benefits and privacy safeguards for the donor.
Equally important, donor-advised funds can help sustain charitable giving during economic downturns. The chart below demonstrates that grant distribution rates by national donor-advised funds, including Schwab Charitable, Fidelity Charitable Gift Fund, and Vanguard Charitable Endowment Program, run counter-cyclically to stock market movements and remain strong during economic downturns—providing a continuing base of support for a wide range of charities when other funding sources may lag.
"In tough times, it is crucial to have charitable resources that can help cushion funding losses at charities," said Ms. Wright-Violich. "Donor advised funds currently represent only a portion of overall giving, but as they grow, they will play an expanding role in helping remove some of the volatility of grants to charity during economic downturns."
A New Way to Make a Charitable Impact When the Markets are Down:
New Microfinance Initiative
Schwab Charitable also recently launched a new microfinance loan guarantee program that allows donors to have a philanthropic impact without necessarily granting assets held within their Schwab Charitable Gift Accounts at a time when the value of those assets may be suppressed. The program is the first of its kind to enable donors to set aside a portion of their charitable dollars to guarantee microfinance loans to the world's neediest entrepreneurs to start, maintain, or expand small businesses.
The new program allows Schwab Charitable donors to maximize their charitable impact by putting donated dollars to use as a microfinance guarantee while they are still held in their Charitable Gift Accounts and invested for future granting.
"We are giving our donors an additional opportunity to make a difference in the lives of others and double their charitable impact by putting the funds to use once as a microfinance guarantee and then a second time as a grant to a completely different cause," said Ms. Wright-Violich.
The Schwab Charitable microfinance guarantee program is expected to increase the availability and reduce the costs of microfinance loans in over 25 developing countries and will be launched in phases in response to interest, which is expected to be quite high. The first phase will begin with an estimated $20-30 million in guarantees and could help make possible well over 100,000 microloans. The program is being launched in collaboration with Grameen Foundation, a leading microfinance network, and will evolve to include Developing World Markets, a leading lender to microfinance institutions, as it grows.
About Schwab Charitable
Created as a national donor-advised fund with a mission to increase charitable giving nationwide, Schwab Charitable has raised over $3 billion and has facilitated more than $1 billion grants to charity since inception. In 2007, the Fund received more than $1 billion in donations, which is expected to place Schwab Charitable
among the top ten fundraising charities in the United States and the largest in the State of California. For more information about Schwab Charitable or the Schwab Charitable microfinance program, visit http://www.schwabcharitable.org.