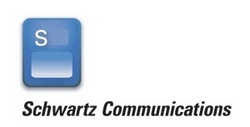 The integrated Schwartz/Market-Vantage approach provides a powerful service for companies looking to improve their search marketing results.
WALTHAM, Mass. (PRWEB) May 20, 2008
The service is offered as part of an exclusive joint marketing relationship with Market-Vantage, LLC, a leading search marketing firm that has conducted campaigns for more than 80 consumer and technology companies.
"The seamless integration of public relations and search marketing is essential for companies looking to maintain message consistency and generate measurable results," said Steve Schwartz, president of Schwartz Communications. "Schwartz's service gives companies a new, efficient, unified option for communicating with their key audiences by blending search, traditional and new media."
Public relations activity and content is one of the most effective ways of keeping SEO components topical and fresh. But many traditional SEO/PPC campaigns are not integrated with public relations, limiting their long-term effectiveness. Schwartz's strategic relationship with Market-Vantage eliminates this roadblock and helps companies tightly integrate their public relations activities with SEO and PPC.
"Companies increasingly need dynamic online initiatives to help them raise awareness and generate qualified leads," said Hans Riemer, president and CEO of Market-Vantage. "The integrated Schwartz/Market-Vantage approach provides a powerful service for companies looking to improve their search marketing results."
Elements of Schwartz's search marketing initiative include:
U.S. and international campaign design, administration and reporting Competitive website assessment and audit to determine the appropriate key words to help companies strategically focus their efforts for maximum business results Strategic SEO campaign to increase search engine prominence and qualified site traffic Design and implementation of a pay-per-click campaign that generates qualified leads, stays within budget and is coordinated with strategic messaging initiatives Website consultation with concrete recommendations for turning browsers into buyers Regular, quantifiable reporting to analyze results and refine strategy On Thursday, June 12, 2008 at 2:00 p.m. ET, Schwartz will host a Webinar to provide interested companies an overview of the service and the benefits of closely integrating search marketing with public relations. Companies can register at http://www.schwartz-pr.com/webinar or by clicking here.
About Schwartz Communications
Founded in 1990 by the husband-and-wife team of Steve and Paula Mae Schwartz, Schwartz Communications today is the second-largest independent public relations agency specializing in technology and healthcare. Schwartz Communications has 220 employees and offices in Boston, London, San Francisco and Stockholm. The Agency has garnered many awards and honors on behalf of its work for clients; last year, Schwartz Communications was named "2006 Technology Agency of the Year" by The Holmes Report.