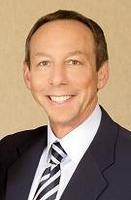 If the hospital isn't serious about protecting you from infection, it's not serious about protecting your health.
New York, NY (PRWEB) March 20, 2010
New York attorney Steven J. Schwartzapfel, an advocate for proper medical care, has urged patients and health care facilities to follow several measures recently recommended by an expert on hospital safety.
Dr. Peter J. Pronovost, medical director of the Quality and Safety Research Group at Johns Hopkins Hospital in Baltimore, outlined the steps in a March 8 New York Times article. The steps include improving communication between doctors and nurses, using a checklist to avoid infection related to catheterizations and relentless attention to hand washing by all who come in contact with patients.
"These are simple steps, but too many hospitals ignore them," Schwartzapfel said. "Don't let your hospital be one of them. If the hospital isn't serious about protecting you from infection, it's not serious about protecting your health."
Schwartzapfel stressed the importance of checking a hospital's infection rate before entering. "Don't assume it's a good one," he said. "Dr. Pronovost rightly points out that the high rate of hospital infections is unnecessary and unacceptable."
Pronovost told the New York Times, "I'd say that a patient should ask, 'What is the hospital's infection rate?' And if that number is high or a hospital says they don't know it, you should run."
A study earlier this year by Consumers Union found that bloodstream infections caused by insertion of lines into patients cause at least 30 percent of the estimated 99,000 annual hospital-infection-related deaths in the U.S.
Schwartzapfel said, "It is important to be your own advocate. Speak up, don't be intimidated and if anyone touches you, ask: 'Did you wash your hands?'"
About Schwartzapfel Partners
Schwartzapfel Truhowsky Marcus P.C. is one of the most prominent and well-respected plaintiff personal injury firms in New York. With more than 150 years of combined experience and highly competent co-counsel throughout the country, Schwartzapfel Partners serves all your legal needs.
The firm concentrates in all types of personal injury litigation, including medical malpractice, nursing home neglect, defective products and drugs, construction accidents, workplace injuries, workers' compensation, motor vehicle accidents (auto, truck, motorcycle, taxi), wrongful death, and Social Security disability. To contact the law firm, call 1.800.966.4999 or visit the firm's Web site.
###