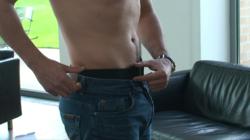 Costing only 130 dollars, Dr. Allen's device improves the prostate condition supporting men's health and well-being.
London, UK (PRWEB) July 20, 2012
Fine Treatment offers new natural cost-effective devices that can treat such common health disorders as benign prostatic hyperplasia (BPH) and chronic lower back pain caused by sciatica and osteoarthritis of the spine. This new therapy does not require painkillers, medications and invasive treatment options, so it can save a lot of money as doctor's visits run anywhere from $60 to $240, and to see a specialist, for instance urologist, will cost on average $150.
According to the Journal of the American Medical Association (JAMA), money hasn't helped to reduce the number of sufferers with back pain; in 2005, 15% of U.S. adults reported back problems — up from 12% in 1997. At present, not only more people are seeking treatment for back pain, but also the price of treatment an individual pays has gone up.
"Thanks to the work of Dr Simon Allen, a revolutionary device addresses chronic lower back pain concerns", says Dr. Saint-Phard, MD, Lincoln Medical and Mental Health Center, USA. "The Thermobalancing Therapy is a new way of managing lower back pain and sciatica, at an affordable cost. The selling price is $130, and the patient is guaranteed to get some relief within several days of using the device."
According to Consumer Reports, treating BPH with medication can run a bill of more than $100 per month and men have to take them for years. Moreover, medications do not treat the prostate gland itself. That is why the Federal Guidelines for treating enlarged prostate state "men with mild-to-moderate symptoms may want to consider "watchful waiting" stage, instead of choosing drug or surgical therapy right away."
Unlike medications, Dr Allen's Device for Prostate Care works 24 hours a day improving the blood flow through capillaries in the affected prostate tissue. You can watch a short video: http://www.youtube.com/watch?v=dCFy_jZgCLw, that discusses medical evidence on how this natural therapy has reversed prostate enlargement.
"Men can now use the Thermobalancing Therapy for prostate enlargement treatment and avoid bills amounting to thousands of dollars," says Dr. Allen. "Costing only 130 dollars, Dr. Allen's device improves the prostate condition supporting men's health and well-being."
For more details, please visit Fine Treatment at
http://www.finetreatment.co.uk/prostatetreatmentbph/prostatitistreatment.html.
About Dr. Simon Allen and Fine Treatment:
Dr. Simon Allen is a highly experienced medical professional. His specialty is in the internal medicine and cardiovascular field. He has treated a wide range of chronic conditions, including patients after a heart attack with coronary heart disease, with kidneys problems, including kidney stones disease, prostate and spine conditions, as well as metabolic disorders. Fine Treatment exclusively offers Dr Allen's devices for coronary heart disease, chronic prostatitis (CPPS) and BPH, to dissolve kidney stones, for lower back pain treatment and sciatica relief.