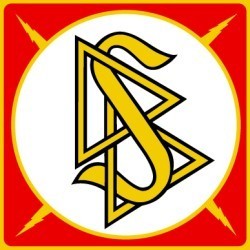 Los Angeles, California (PRWEB) September 25, 2009
The Church of Scientology YouTube Channel has broadened its "Meet a Scientologist" mini-documentaries online, with 40 new videos bringing the total number to 100. In the documentary video clips, members of the Church of Scientology from across the United States and cities such as Sydney, Melbourne, London, Berlin, Milano, Budapest, Cape Town, Johannesburg, Kaohsiung, Copenhagen, and Malmo, share a look at their lives. The "Meet a Scientologist" videos are part of the Church's continuing online informational program.
These unique, rapid-fire interviews show Scientologists from many professions at home and work and include unusual sights, such as a stunt pilot at work in his plane, the studio of a film robotics expert, skydivers jumping from planes and a professional entertainer juggling with a running chain saw. There are also mothers, fathers, store managers and owners, teachers, dentists, musicians, an IT manager, and a bus driver.
The "Meet a Scientologist" video series is new to the Church of Scientology YouTube Channel, added on August 18. The production schedule for the series will bring the number of documentary videos up to 150 in the immediate future. Concurrently, the Church of Scientology is separately conducting a cross-platform ad campaign on spiritual values that includes Internet and video ads, as well as television commercials on MTV, Discovery, ESPN2, The Learning Channel, CNBC, MSNBC, CNN, Fox News, Fox Sports, and others.
A pioneer and leader in the online religious community, in April 2008 the Church of Scientology became the first religion to create its own YouTube Video Channel. With broadcast-quality videos and a unique video player, it has been seen by over 2.2 million visitors.
To watch the new "Meet a Scientologist" videos, visit the Scientology Video Channel on YouTube at YouTube.com/ChurchofScientology.
###