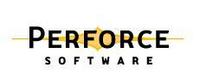 As large, globally distributed teams with thousands of users comprise a greater percentage of our customers, rigorous codeline management is more essential than ever to producing good software
Alameda, Calif. (Vocus) October 13, 2008
Perforce Software now offers an advanced training course, Perforce Best Practices for Codeline Management and Scripting. The two-day class, designed to extend participants' expertise in codeline management, is the latest step in Perforce's ongoing effort to educate users on the importance of adopting specific Software Configuration Management (SCM) best practices.
The course is geared to experienced Perforce users responsible for the overall SCM function and administration for their organizations. Discussions will include customized workflow, automating SCM tasks and processes, application lifecycle management, and build and release management. Based on SCM best practices from Perforce vice president Laura Wingerd's book, "Practical Perforce," attendees will learn how to maximize Perforce to accomplish what other SCM systems cannot.
The agenda includes hands-on exercises and covers the following topics:

Organizing your codelines
Managing codelines for parallel development
Performing common codeline operations
Setting up your scripting environment
Writing Perl scripts using the command line program (P4) and the application program interface (using the P4Perl API)
Sending email via a review daemon
Implementing process support with triggers
Auditing metadata: wrappers and administrative scripts
"As large, globally distributed teams with thousands of users comprise a greater percentage of our customers, rigorous codeline management is more essential than ever to producing good software," said Tony Vinayak, training manager of Perforce Software. "Our goal is for attendees to take their SCM management skills to the next level and return to work with specific techniques they'll be able to implement immediately."
The first public workshop in San Francisco is sold out. Space is still available for the December 2-3 workshop. In addition, Perforce offers private on-site and custom training upon request.
For more information or to reserve a space, email training@perforce.com or call +1-510-864-7400. For more details visit http://www.perforce.com/perforce/services/training.html .
About the Perforce SCM System
Perforce, the Fast Software Configuration Management System, is an award-winning tool that versions and manages source code and digital assets for enterprises large and small. Perforce is easy to install, learn and administer; seamlessly handles distributed development; and supports developers across a large number of platforms. Perforce ensures development integrity by grouping multi-file updates into atomic changes, enables concurrent development, and intelligently manages multiple software releases using its Inter-File Branching system.
About Perforce Software
Founded in 1995, Perforce Software Inc. develops, markets and supports Perforce, the Fast Software Configuration Management System. Perforce Software is headquartered in Alameda, Calif., and sells worldwide. The company has international operations in Europe, Japan and Australia. In addition to application software companies, Perforce customers represent a broad range of industries including game development, electronics, pharmaceutical and financial services.
Media Contact
Sheri Aguirre
Perforce Software
+1-510-545-5403
sheri@perforce.com
###