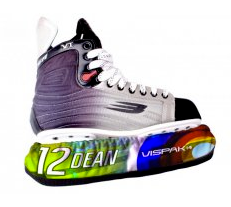 I am are truly excited to head down to Grande Prairie
Toronto, ontario (PRWEB) May 17, 2013
The annual Charity Dinner & Fun Casino Night is kicking off May 11th, in Grande Prairie, Alberta, and Score Promotions has announced a sponsorship deal for the event.
One of the main attractions of the annual Charity Dinner & Fun Casino Night will be the charity poker tournament which will give attendees a chance to enjoy themselves after a dinner, and then kick back and relax over a game of poker. Proceeds from the event will benefit Stars Air Ambulance, the Oil Wives Club of Grande Prairie, and Grande Prairie Drillers.
Vice President of Score Promotions Business Promotional Products, Adam Scher, comments: "I am are truly excited to head down to Grande Prairie in support of this great event which will benefit Stars, Drillers and the Oil Wives Club. This will be a fun, lighthearted evening and I look forward to playing a game of poker with the attendees as well as meeting new faces." We've played a big role in helping companies succeed with their promotional marketing needs and we would be happy to help others.
Adam Scher is also making a move to Edmonton to seek out a space for a local office near Alberta. Score Promotions currently services the promotional marketing needs of more than 2000 companies in Alberta from their Toronto headquarters. Part of the reason why the company is making a move is to better accommodate customers in the area as well as to get others on board.
About Score Promotions
Founded in 1999, Score Promotions helps companies to increase brand awareness through high quality products. Score Promotions is a leading distributor of specialty advertising and promotional products and offers a wide array of personalized products including customized pens, bags and totes, stationary, accessories and apparel.