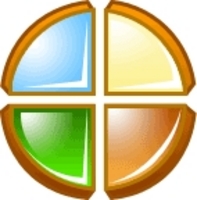 It is easy to start and earn your commission by promoting crisis and performance measurement tools, which are in great demand today, in recession days
Raleigh, NC (PRWEB) April 23, 2009
The new partnership program allows independent consultants to promote and sell balanced scorecard products on their own. Moreover, specialists from certain niches, like HR or CRM can promote products from commercial library of scorecards for instance, HR scorecard or CRM scorecard, which help to measure performance of HR and CRM departments. KPIs from commercial area cover most business verticals and industries.
There are several levels of balanced scorecard partnership available. Owners of web-site and blogs about business will be interested in affiliate program, independent business consultants will find reseller program the most beneficial, finally, software developers and IT integrators will find as most useful a technical partnership and integration of balanced scorecard software in their solution.
The basic level of partnership is being an affiliate. The program is fully automated and is available with two e-commerce providers. This is a great choice for owners of business-oriented web-sites. For authors who wrote in a certain niche, for instance in HR niche, KPI partnership is possible, e.g. author can highlight certain scorecard from library of commercial KPIs or provide these KPIs as a value added product for his readers.
Another option is to be a reseller for balanced scorecard solutions resellers are authorized to purchase license using special prices and resell them to end users. This program is more suitable for consulting companies or companies that do resell business performance measurement software.
The best opportunities lie in the field of technical partnership. So called "SQL indicators" in Balanced Scorecard Designer allows to access data from any data source, e.g. company data base where performance statistics is kept. Also, third-part developers are allowed to design their own scripts in order to generate necessary incoming data. Finally, Balanced Scorecard Designer keeps its data in open XML format, so it is possible for third-parties develop solutions, which will work with this open format.
During recession it is good idea to consider more monetizing methods for your blog, web-site or simply provide customers of your consulting business with more opportunities. Using Balanced Scorecard Designer and crisis-oriented KPIs from commercial library will make it easier for individuals and companies to improve business performance during recession time.
"It is easy to start and earn your commission by promoting crisis and performance measurement tools, which are in great demand today, in recession days". Partnership program from AKS-Labs are easy to start, e.g. the process of being partners is fully-automated and doesn't require signing a number of papers.
###